This is an archived article and the information in the article may be outdated. Please look at the time stamp on the story to see when it was last updated.
CHICKASHA, Okla. – A local police department received a donation from the Department of Homeland Security after an officer was shot while serving a search warrant.
In September, officers with the Chickasha Police Department were serving a search warrant at a home in the 3500 block of S. 4th St.
While at the scene, investigators say shots were fired from a man inside the building.
"Subject's moving through the building. Randomly firing through the walls. East side, west side, rounds coming out," an officer can be heard saying on the 911 call. "Shots fired! Large amount. Subject barricaded. We have one of our officers shot."
Sgt. Matthew Schoolfield, a 10-year veteran of the department, was hit immediately three times. His vest stopped at least another two rounds.
"He was able to make his way on his own to a perimeter officer and collapsed. The perimeter officer went to drag him to cover where a tourniquet was applied to his upper right arm," Chickasha Police Chief Goebel Music said.
Schoolfield was rushed in critical condition to a nearby hospital. During the shooting, another officer was hit with shrapnel, and was treated and released.
Fortunately, Schoolfield was able to make a full recovery.
On Jan. 8, officials from the Department of Homeland Security donated four Combat Application Tourniquets to the Chickasha Police Department.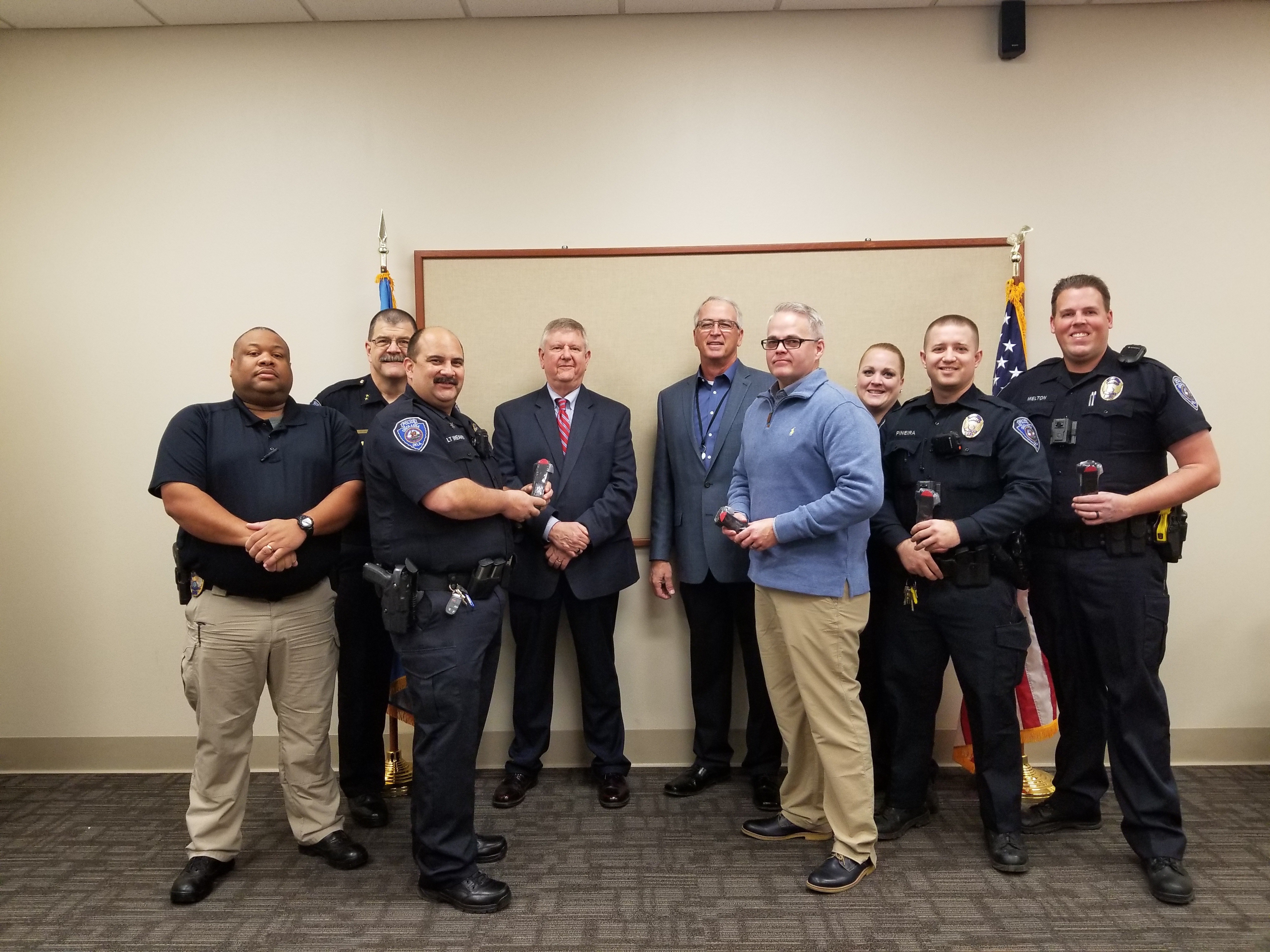 Investigators say a CAT was responsible for saving Schoolfield's life after he was shot.
The Chickasha Police Department says it will conduct more training in the use of CATs during 2018 and hopes to expand it to encompass other municipal departments.