This is an archived article and the information in the article may be outdated. Please look at the time stamp on the story to see when it was last updated.
WOODWARD, Okla. – A Woodward police officer has been arrested on allegations of child sexual abuse.
After a request from the Ellis County District Attorney's Office, OSBI looked into the month-long investigation.
OSBI says Officer Patrick Gandara was arrested Friday.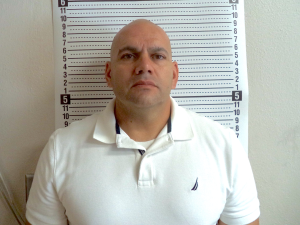 According to the Woodward News, Gandara has been "suspended with pay until further notice."
The Woodward News also reports that Gandara, a 23-year veteran of law enforcement, was promoted back in May to the rank of sergeant.
Gandara has been a detective with the police department since 2013.
This is a developing story. Check back for updates.