This is an archived article and the information in the article may be outdated. Please look at the time stamp on the story to see when it was last updated.
TUTTLE, Okla. - Authorities say one Tuttle man got up on the wrong side of the bed last week.
Tuttle police report Lloyd McCallister's family accidentally woke him up on Feb. 7 and it turned into a real nightmare.
Major Michael Scott, with the Tuttle Police Department,  said, "It could have gone bad several ways."
According to the incident report, McCallister 'threw a Monster Energy drink can at his 3-year-old [great-nephew], and it hit him in the stomach."
McCallister bolted outside, and allegedly "grabbed a machete out of his car and told his family not to come any closer."
The violence shocked neighbors and they believe he needs help.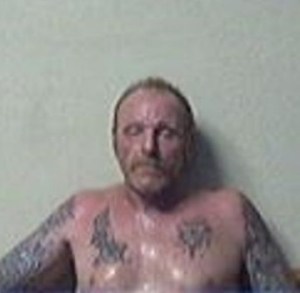 Kalyn Yontz said, "I would never go to the extreme of chunking something at them and then especially, you know, coming after them with a knife or something."
McCallister took off in a car and hasn't been seen since.
However, police say they are closing in, trying to get him off the streets before anyone gets hurt.
"It's very fortunate that the child wasn't hurt, that the machete wasn't used," Scott said. "A threat was made with it and fortunately, it didn't go any further than that."
Police say McCallister was drunk and is now facing charges of domestic abuse and assault with a dangerous weapon.
The family didn't want to go on camera but say they are recovering from the scare.