This is an archived article and the information in the article may be outdated. Please look at the time stamp on the story to see when it was last updated.
According to WalletHub.com hundreds of thousands of federal employees missing work may prove to be just the beginning of the 2013 government shutdown story. They say that we can expect personal stories of hardship and suffering will increase and become direr as well. This is mainly due to mounting logistical limitations and the drying up of already-appropriated funds.
From students unable to secure loans to continue studying to senior citizens obtaining Social Security checks, the unintended consequences of political posturing will continue to mount until they hit a breaking point.
According to WalletHub.com Oklahoma ranks 20th in a list of most affected states from this government shutdown. Oklahoma also ranks 8th in most veterans per capita and that is a particularly hard hit group. See those lists below.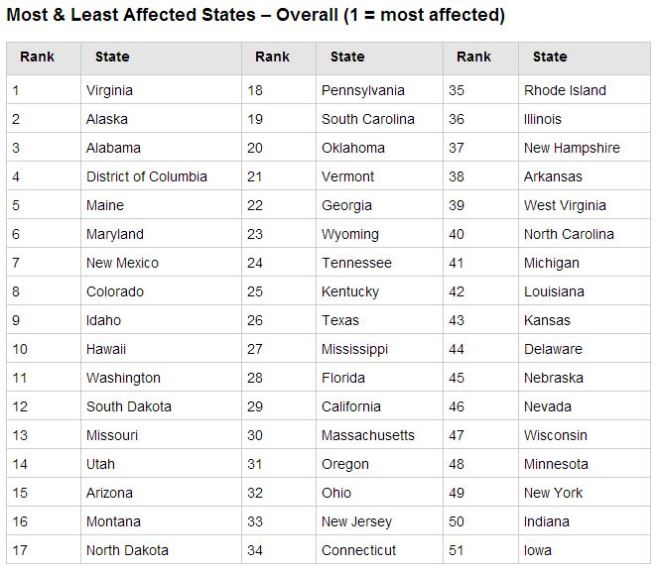 Both charts courtesy of www.WalletHub.com
WalletHub.com says that Republican-leaning states stand to be hit disproportionately hard by a prolonged shutdown.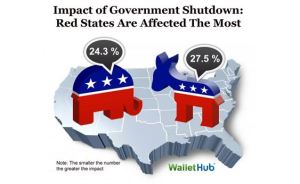 For more information visit here: