This is an archived article and the information in the article may be outdated. Please look at the time stamp on the story to see when it was last updated.
OKLAHOMA CITY – It seems like the fireworks involving Oklahoma lawmakers are not over, even though the legislative session has come to an end.
Last week, the Department of Human Services announced that service reductions are necessary following a $30 million budget shortfall.
Among the expected reductions are community-based and nutrition programs for seniors, assistance payments for foster homes and adoptions and in-home support for people with developmental disabilities.
The state actually appropriated an additional $18 million for the upcoming fiscal year, but DHS officials said they're still suffering from years of cuts.
"We've taken quite a few hits over the last few years," said spokeswoman Sheree Powell, noting the agency has cut $80 million over the last two years. "We're now at the point where we're really jeopardizing our ability to implement our programs and serve Oklahomans."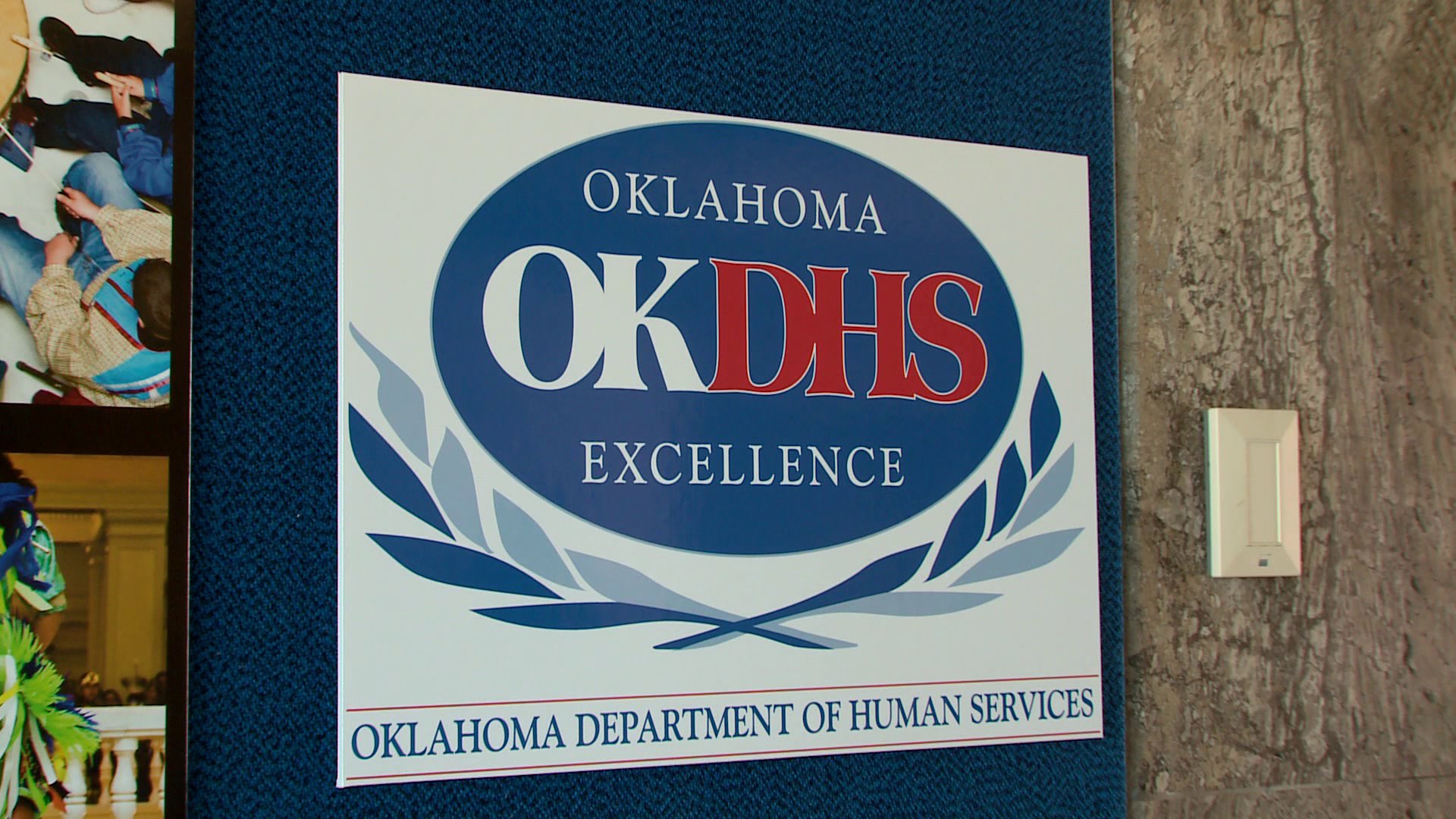 Officials say that although their agency has received drastic cuts in the past couple of years, costs have increased for the agency, making it difficult to keep up.
DHS said it's already reduced its staff by 1,200 positions over the last two years and will likely have to slow down hiring and reduce administrative contracts.
In fact, the agency was in such dire straits in April that lawmakers had to approve a plan to tap about $30 million from the state's Unclaimed Property Fund and another $4 million from the Rainy Day Fund to be used to fund the agency through the end of June.
At the time, officials said even if DHS received a 'flat appropriation' for the upcoming fiscal year of $680 million, the agency would be forced to cut more than $50 million in services beginning on July 1.
Following the department's announcement, House Speaker Charles McCall said the agency owes taxpayers an explanation for why it could afford the programs last year, but cannot this year after receiving a funding boost.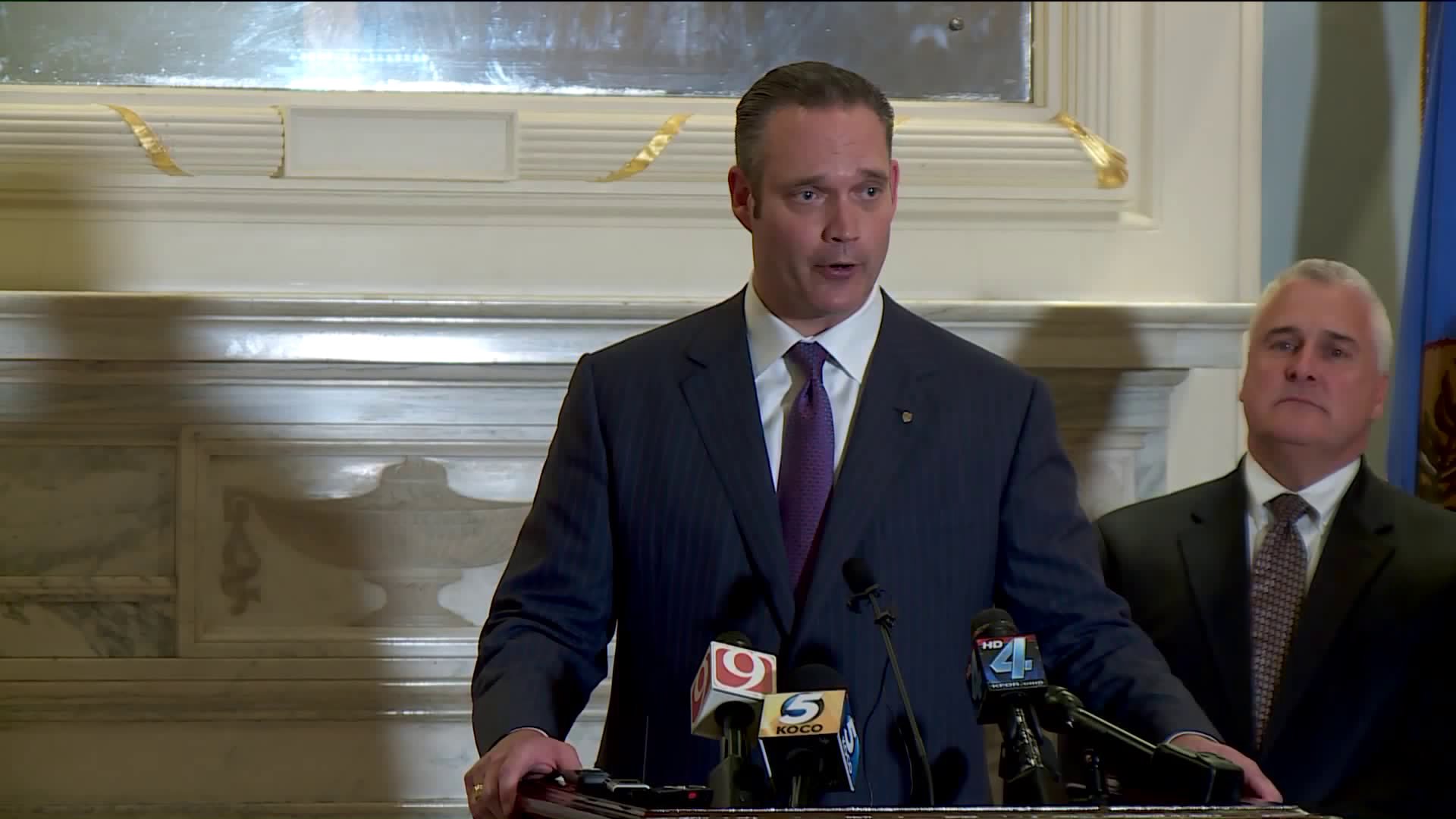 "Frankly, I am perplexed as to why an agency that could afford these programs last year would claim it can no longer afford them this year after receiving a $53 million increase from taxpayers," said McCall. "This is an agency that received $700 million in taxpayer dollars last session. We worked diligently during the legislative session to meet the needs of the agency as Director Lake requested, so this announcement to cut programs is surprising, to say the least."
House Majority Leader Mike Sanders also said that he believed the department was playing a 'political stunt' by cutting programs that affect Oklahoma's most vulnerable citizens.
"I'm asking for Oklahomans to turn their outrage toward the appropriate party in this matter – DHS – and demand they do the right thing and provide meals for our seniors, in-home services for our disabled adults and appropriate funding for foster care and adopted children. I also call on the agency to stop playing political football with vulnerable state residents and taxpayer dollars."
Now, members of their own party are firing back at the GOP leaders and defending DHS.
Rep. Leslie Osborn, Rep. Pat Ownbey and Rep. Earl Sears released statements saying the issue stems from a lack of funding, not the agency itself.
"There's no doubt that DHS's costs have grown far in excess of appropriations," said Osborn. "Over the last few years, the Legislature has worked hard to increase the appropriation from $672 million to $700 million, but we can't discount the fact that, during this same period, DHS has faced cost increases and lost revenue totaling at least $175 million. That is obviously far more than the $28 million increase in appropriations.
"This agency serves foster children, the disabled, the elderly, and those who cannot help themselves. It is not directing dollars to a nameless agency; it is directing dollars to lives. Any and all decisions to make cuts were devastating to the staff, the management, and the appropriators," she said.
Rep. Ownbey says that while DHS was hit with budget cuts for years, the number of Oklahomans needing assistance continued to grow.
Ownbey says DHS has taken several steps to try and spare crucial programs from the cuts, but their hands were tied.
"Every cut made was necessary to serve the primary goal of not eliminating any program, all of which are desperately needed by the citizens served," said Ownbey.
Osborn says that the cuts to the program should come as no surprise to anyone at the Capitol.
"We have met with Director Lake and his staff on numerous occasions, and they have always been open and honest with their concerns of state funding. Director Lake shared these same thoughts with our members during the budget meetings held this year in the House," Osborn said.
Following the announcement of the budget cuts, McCall stated that he believes DHS  should be among the first agencies to be audited in 2018 to make sure that the agency is making the best use of taxpayer money.
While Osborn, Sears and Ownbey say they would welcome an audit, they say they wouldn't be surprised if the results show that a drastic increase in funding is needed to help the agency.