This is an archived article and the information in the article may be outdated. Please look at the time stamp on the story to see when it was last updated.
MOORE, Okla. – A political group is calling for the resignation of an Oklahoma state senator after he was arrested on prostitution charges.
On Wednesday, the Moore Police Department released a redacted report containing details of an incident at a motel between Sen. Ralph Shortey and a 17-year-old.
When police went to check on a juvenile at the Super 8 in Moore last Thursday, officers said they smelled a "strong odor of raw marijuana" coming from Room 120.
Cleveland County District Attorney Greg Mashburn confirmed that the teen was found in the motel room with Sen. Shortey.
When asked why he was in that motel room, he said "he was just there to hang out with his friend."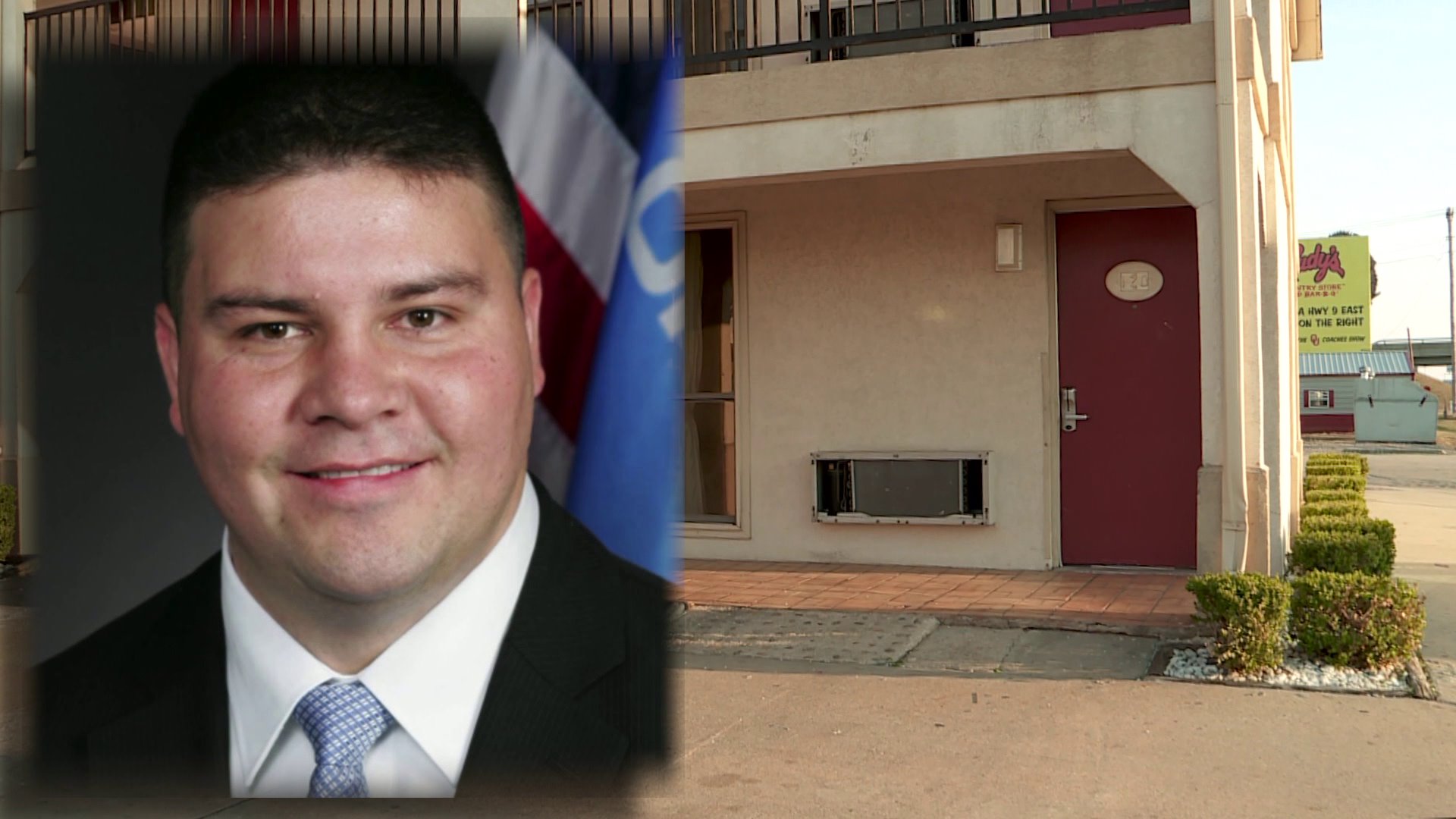 That friend is a teenage boy whose parents told police "has a history of soliciting himself on Craigslist for sexual conduct."
Inside a backpack, police say they found an "open box of condoms."
A Kindle tablet revealed the teen had told the adult that he needed money for spring break, to which the adult, believed to be Shortey, responded, "would you be interested in 'sexual' stuff?"
According to an affidavit, the teen told authorities that he and Shortey have known each other for about one year.  He said they originally met last year through a Craigslist personal encounter ad.
Cleveland County District Attorney Greg Mashburn filed three felony charges against Shortey, including engaging in child prostitution, engaging in prostitution within 1,000 feet of a church, and transporting a minor for prostitution.
On Thursday afternoon, Shortey turned himself in to the Cleveland County Jail.
Already, the Oklahoma Senate passed a resolution  to suspend Shortey from all committees and strip his name from all legislation.
He can no longer occupy his office or parking spot and must return all state property in his possession.
Now, the chairman of a political group is calling for Shortey to resign from his position in the Senate.
"The charges and facts brought forward by Moore Police and the Cleveland County District Attorney's Office have made it clear that Sen. Shortey is unfit to serve while facing these horrific allegations," Oklahoma County GOP Chairman Daren Ward said. "To continue to serve under these circumstances not only brings shame and controversy to our party, but leaves the people of Senate District 44 without an appropriate voice in state government. We ask that he take immediate action and resign.

The Oklahoma County GOP condemns any and all abuse of children and those who solicit and patronize the victimizing act of prostitution. We pray for all those involved who are suffering due to this incident and that the courts bring swift justice and closure."
The Oklahoma Senate Democrat caucus issued the following statement, calling for Shortey's resignation.
"In light of the disturbing evidence and charges filed by the Cleveland County District Attorney's office, Senator Shortey should immediately resign from his seat. Remaining a member of the Senate is not an option for Sen. Shortey. His constituents deserve a senator focused on the needs and concerns of southwest Oklahoma City. Given the gravity of these events, Sen. Shortey will clearly not be able to do that.

We are calling on him to make the right choice for the citizens of Senate District 44, as well the State of Oklahoma, and immediately tender his resignation from our august body. Our thoughts and prayers are with the alleged victim as well as Senator Shortey's family," said Sen. John Sparks.
Oklahoma Gov. Mary Fallin released the following statement:
"Ralph Shortey should resign his seat in the Senate. The charges against him do not reflect the character and decorum that we expect of an elected official. It is not acceptable. In the meantime, there's a criminal justice system in place to review the allegations. We should respect the process and allow it to work as designed," Fallin said.