This is an archived article and the information in the article may be outdated. Please look at the time stamp on the story to see when it was last updated.
OKLAHOMA CITY – The Oklahoma State Capitol looks different these days.
Floors are torn up, scaffolding blankets the north side and the guts of the building are fully exposed.
During part of the restoration, construction crews uncovered something amazing.
"So, these were windows that were at the basement level," said Trait Thompson, project manager at the Oklahoma Office of Management and Enterprise Services. "They were embedded into the bricks in the downstairs wall. They had been covered over between two walls."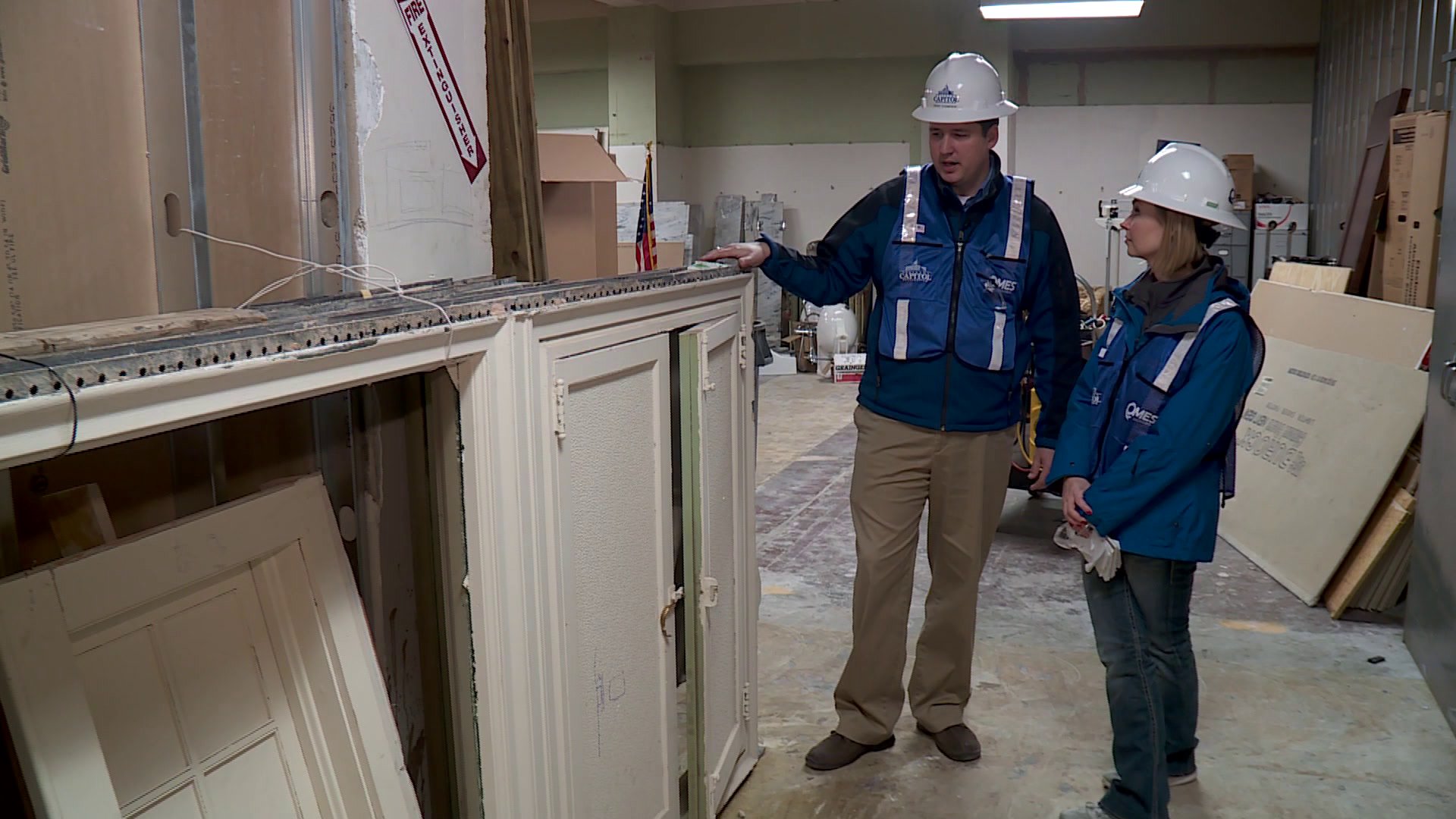 They believe the walls are original, because they were built with metal – a material used throughout the original capitol to withstand fires, which was a problem with a lot of state capitols around the time.
"In fact, the governor at the corner-stone dedication ceremony was asked 'How long do you think this capitol will last?' He said 'I think it will last until the apocalypse or if it's attacked by zeppelins,'" Thompson said.
It's the Oklahoma State Capitol's largest renovation project ever, so there's a lot to uncover, including dozens of light fixtures found in the attic.
"So, these are made of plaster," Thompson said. "They have the appearance of looking like metal."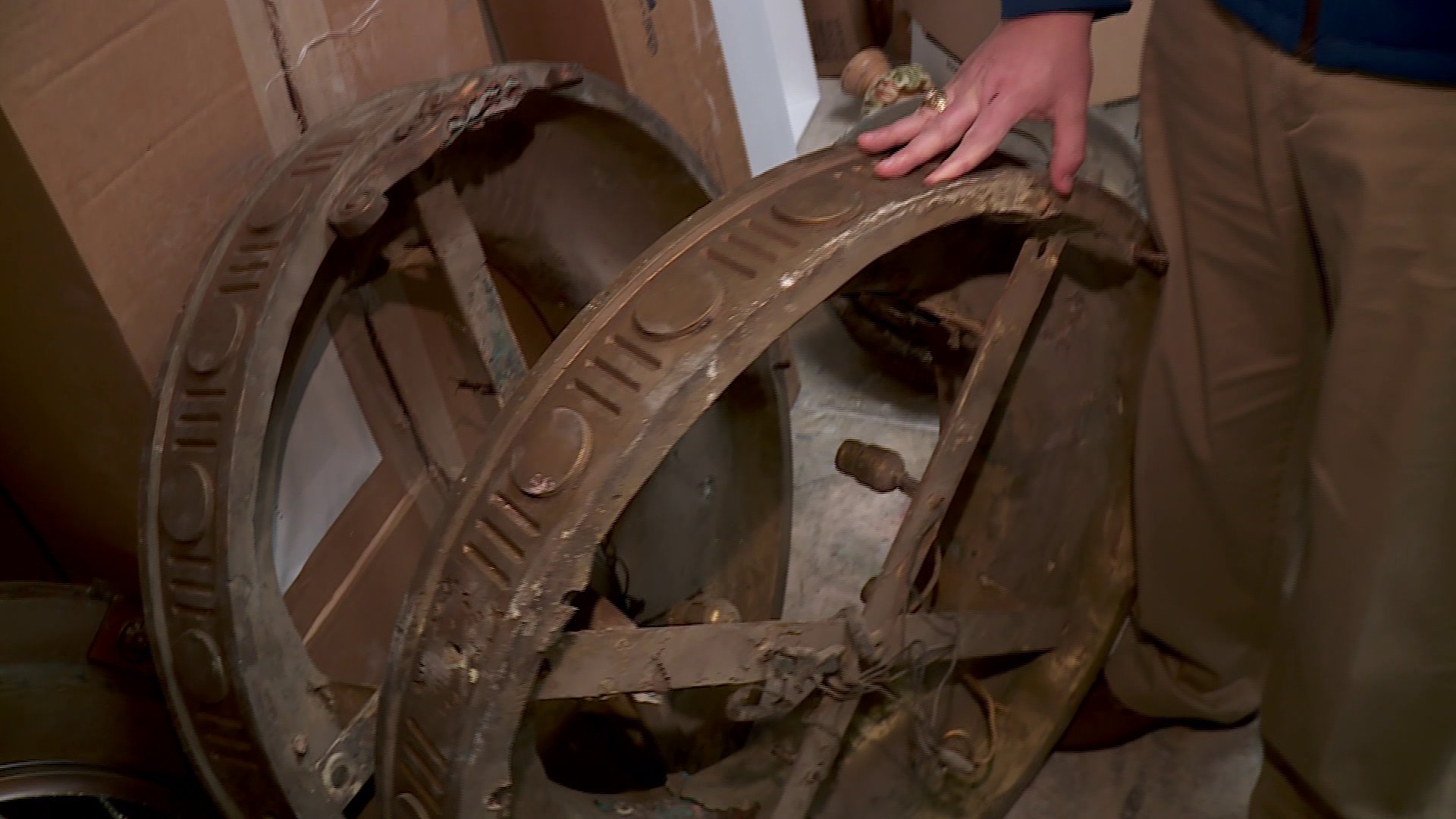 Most of the light fixtures will be refurbished using LED lights and will hang in the building.
On the roof, construction crews discovered another mystery involving the chimeras.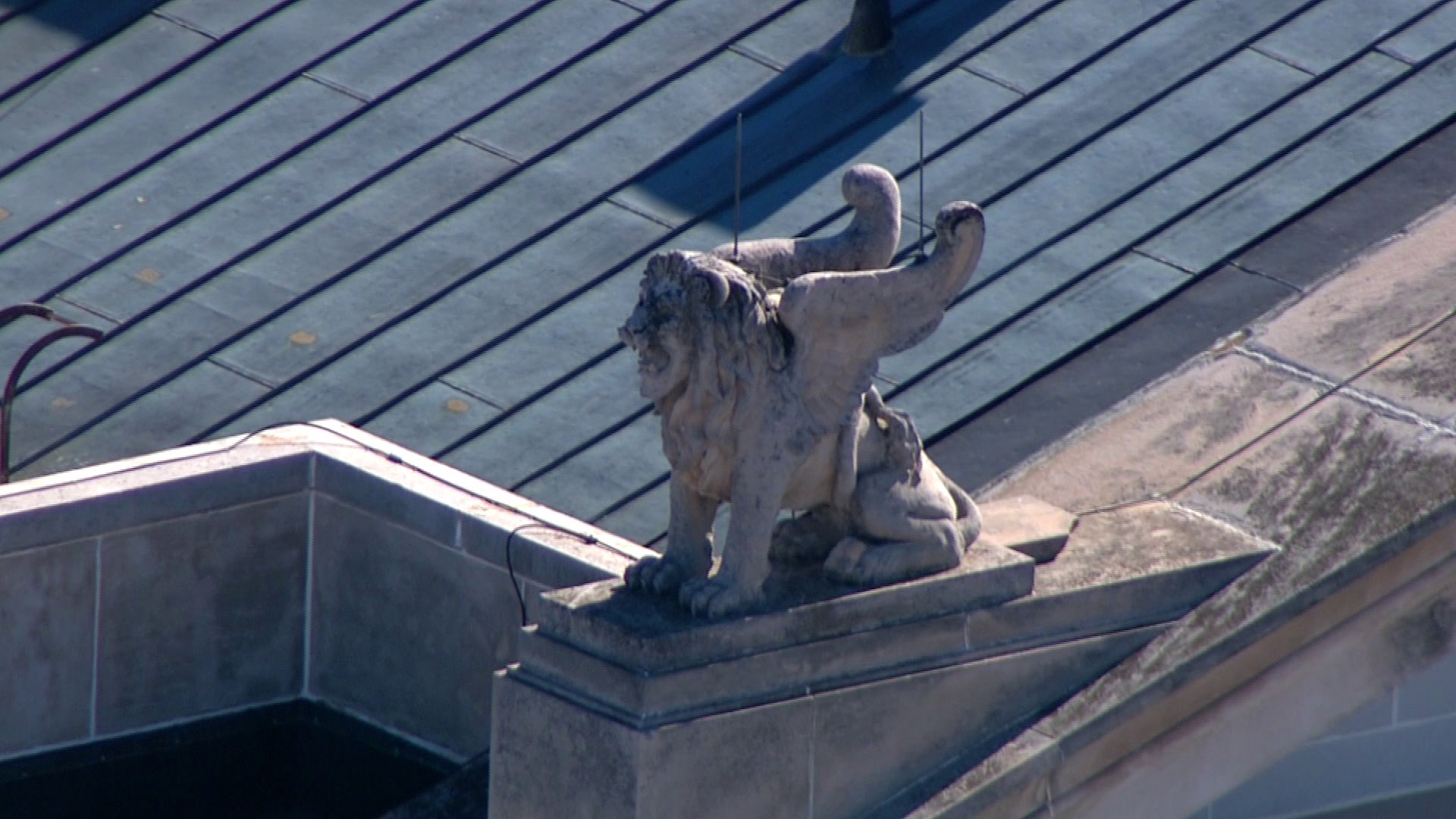 "We did make our way to each stone chimera to see what was there, and we did find these initials on two of the eight stones around the building," said Lynnsee Boyse, project manager at JE Dunn Construction.
No one knows what the initials C.W. mean, but they believe they were carved in 1915 when the sculptures were installed.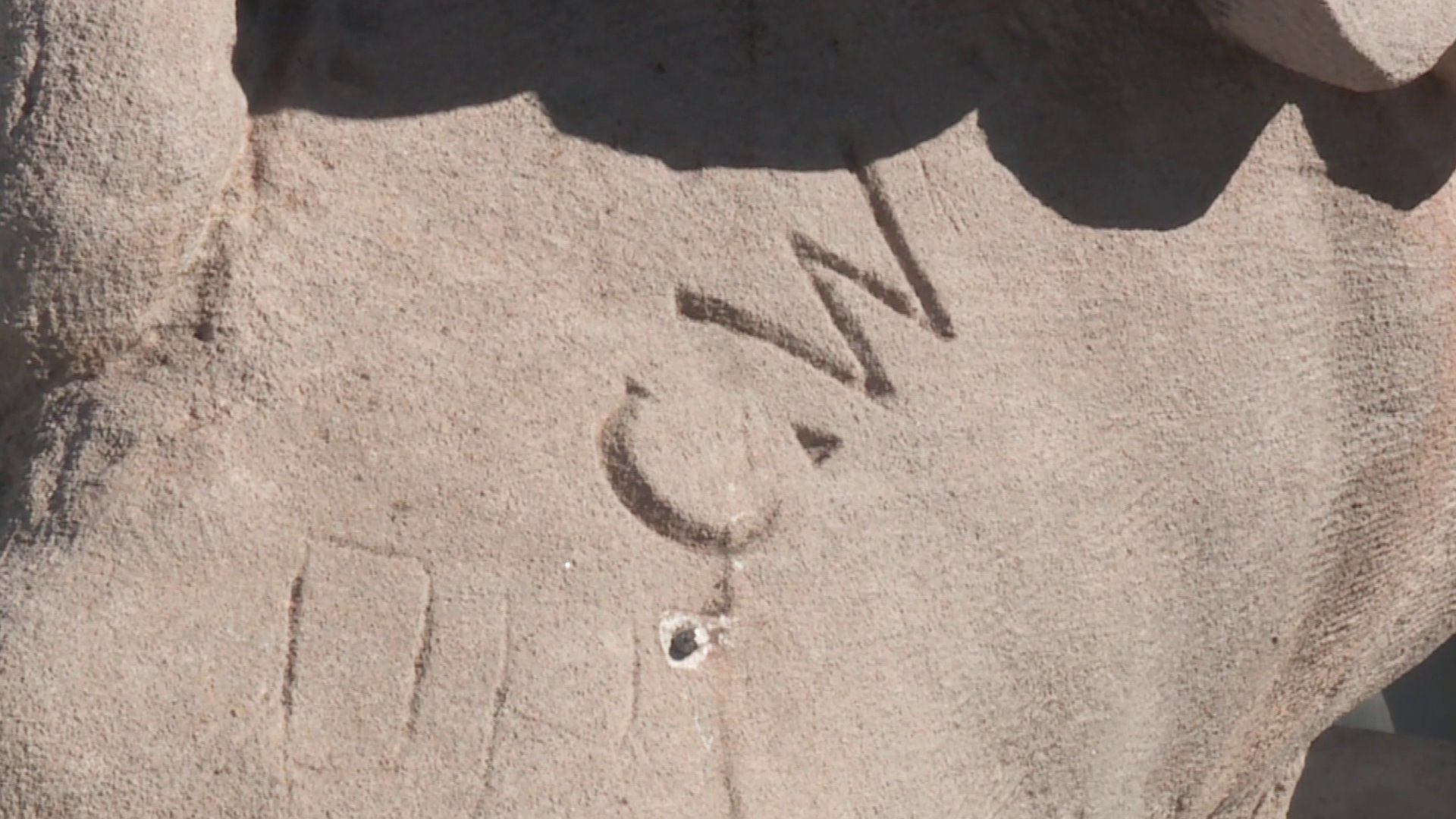 "It very well could have been someone who carved the stone, or the artist or somebody that was a part of the fabrication of the stone piece itself," Boyse said.
The Oklahoma Capitol Restoration staff hopes to keep all of the original finds.
The $245 million restoration project is scheduled to be fully complete in 2022.