This is an archived article and the information in the article may be outdated. Please look at the time stamp on the story to see when it was last updated.
PICHER, Okla. – Picher, Oklahoma may be the biggest environmental disaster you've never heard of, KFSM reports.
What was once a boom town is now considered one of the most toxic cities in America.
Picher was thriving around World War I.
More than half the bullets fired during the war originated from lead mined in Picher.
Eventually, the town became one of the largest exporters of lead and zinc in the world.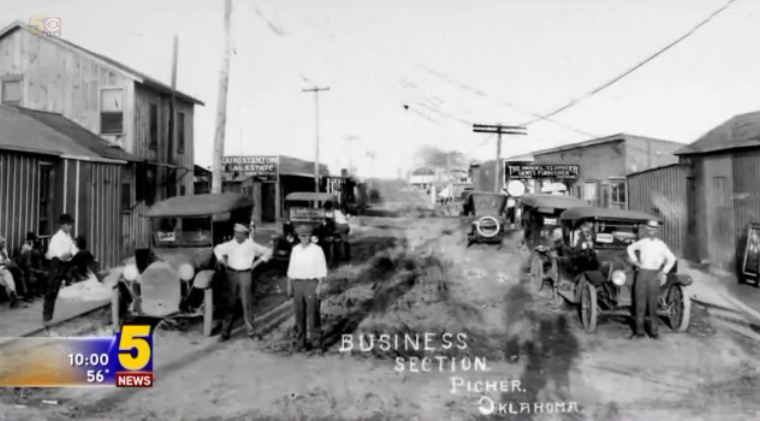 Extracting lead leaves behind a chalky, white grit called mine tailings or chat.
As Picher's population swelled, so did the piles of chat, some as high as 150 feet tall and four football fields wide, KFSM reports.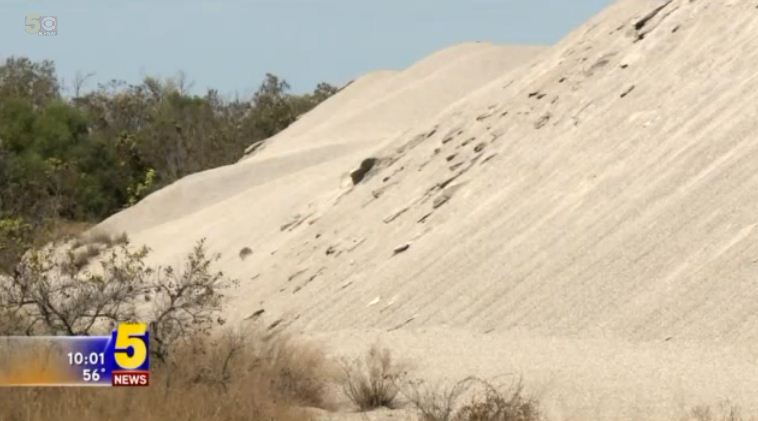 When the metal mining stopped in the 1970s, the Environmental Protection Agency declared Picher a "Superfund" hazardous waste site.
It's a name given to areas so polluted they're placed on the national priority list for clean up.
According to KFSM, many of Picher's 14,000 residents didn't mind the chat.
Some would use it to fill their driveways.
Others even used it in their children's sandboxes.
At the time, the residents were unaware of the poisoning taking place.
In the mid 1990s, a school counselor learned of a link between lead and learning disabilities.
The entire school in Picher sits in the middle of the toxic waste dump.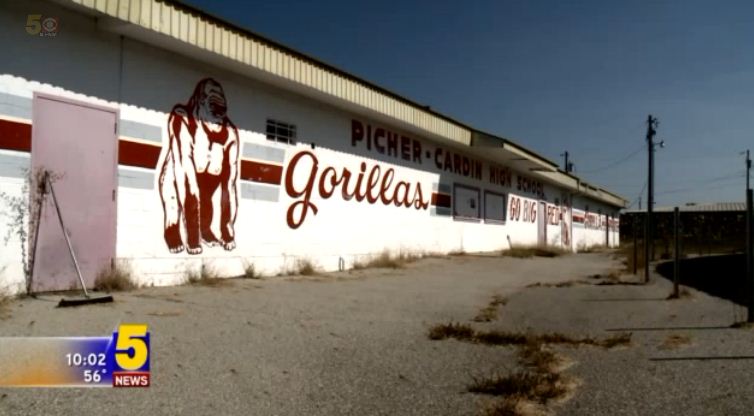 Officials tested the students at the school, and of the students tested, 46% had unsafe levels of lead in their blood, according to KFSM.
Lead accumulates in the body over time. It can't be removed and the effects it has on the body can last a lifetime.
In 2005, the government approved a buyout to relocate 52 of the residents.
In 2008, an EF-4 tornado cut through the town, taking out 114 homes, none of which were rebuilt.
In 2009, the police department was disbanded, the school district closed, and the population shriveled from 14,000 to three known residents who still live in Picher today, KFSM reports.
The town is even a danger to its wildlife.
In 2015, more than 1,000 migratory birds were found dead across Picher.
Officials suspected they died of zinc poisoning.
According to KFSM, today, the chat piles are surrounded by barbed wire and government signs warning against trespassing.
Picher is now a virtual ghost town.