This is an archived article and the information in the article may be outdated. Please look at the time stamp on the story to see when it was last updated.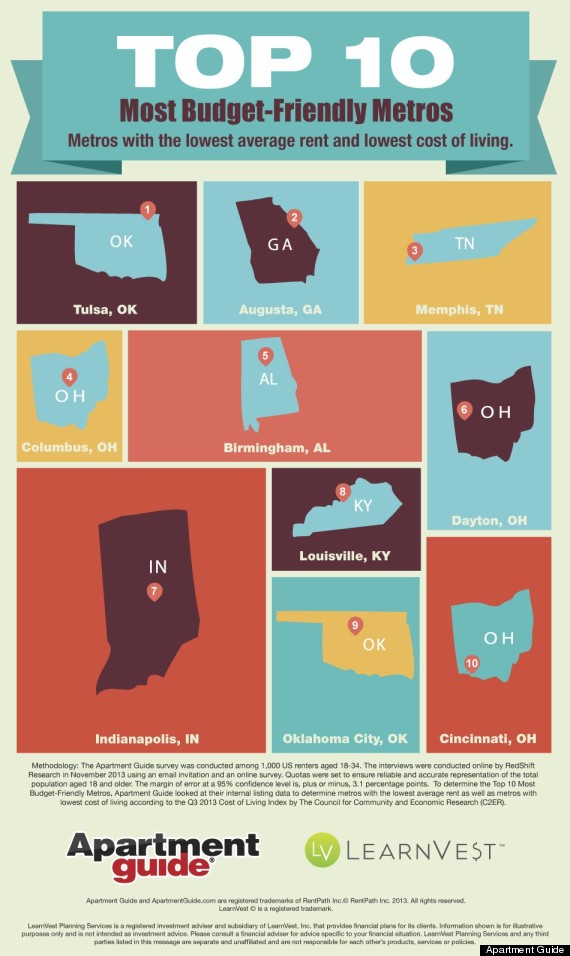 Two Oklahoma cities are ranked in the top 10 most affordable American cities for living on a budget, according to Apartment Guide.
If you're like most Americans, you like to save money.
The cities ranked in Apartment Guide's most budget-friendly metros will help you do that.
Tulsa, Oklahoma, tops the list and Oklahoma City comes in at number nine.
Researchers looked at Apartment Guide's listing prices and the cost of living index by The Council for Community and Economic Research to find the cities with the lowest rent and the lowest cost of living.
MORE: See more on affordable cities here