This is an archived article and the information in the article may be outdated. Please look at the time stamp on the story to see when it was last updated.
LUTHER, Okla. – An Oklahoma woman has been taken into custody in Texas for the murder of her roommate.
Kristen Elizabeth Jones, 21, was arrested on complaints of first-degree murder, first-degree arson and desecration of a human corpse. She was transported back to Oklahoma Tuesday and is being held in the Oklahoma County Jail without bond.
The Hickory Hills Fire Protection District responded to a house fire in the 10700 block of Lori Lane in rural northeastern Oklahoma County after the fire chief spotted smoke at around 9:30 a.m. Monday.
"While at the scene, putting out the fire, they discovered a body inside the home," said Oklahoma County Sheriff Spokesman Mark Opgrande. "They immediately called the sheriff's office, and we called our homicide investigators to the scene."
During their initial investigation, authorities said evidence led them to believe foul play was involved in the female victim's death. According to an arrest warrant, Jones and her roommate Miranda Pederson got into an argument after Jones discovered text messages between Pederson and Jones' ex-fiancee. Jones said Pederson stabbed her in the hand, which Jones then "went to the bedroom and retrieved a gun and shot Pederson in the back of the head."
Court records show Jones and her fiancee filed for a marriage license this past spring.
"The fiancee and the suspect in this had been in a dating relationship for approximately two years, and they had just called it to an end," said Oklahoma County Sheriff Investigator Paul Harmon during a press conference Tuesday. "The suspect was extremely upset over this being the end of their relationship and that's where (the fiancee) felt this had started."
According to court records, Jones said during a phone conversation between her, her mother and fiancee — and monitored by investigators — that she "tried to cover it up because she got scared."
Jones was pulled over by Cooke County, Texas Sheriff's Deputies near Gainesville three hours later.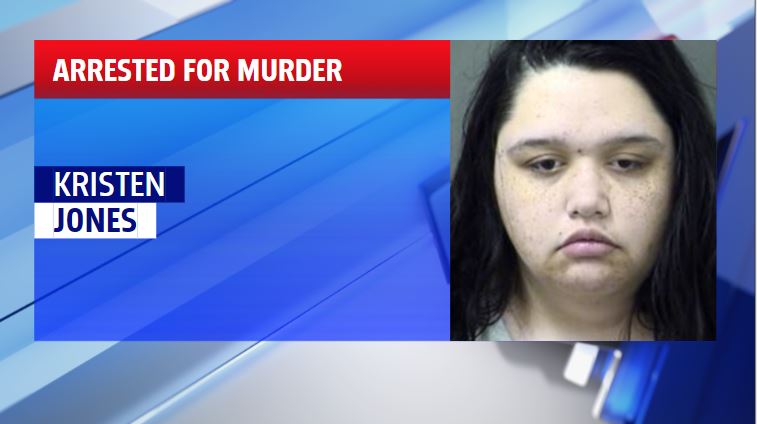 The Oklahoma State Fire Marshal is investigating the cause of the fire, while the medical examiner will determine the victim's exact cause of death.