This is an archived article and the information in the article may be outdated. Please look at the time stamp on the story to see when it was last updated.
ARDMORE, Okla. – Police in Ardmore are investigating after a woman was mauled to death by a pack of mixed dachshunds.
Tracy Garcia, 52, was near her home on May 7th when a pack of seven dogs attacked her, KXII-TV reports. She later died at the hospital.
As first responders on the scene tried to help the woman, one of the dogs turned on them.
"Unfortunately, yes. We had to shoot one dog," Carter County Sheriff Chris Bryant told KFOR. "It did charge our deputies and to protect our deputies, as well as the medical personnel, we did have to put down a dog."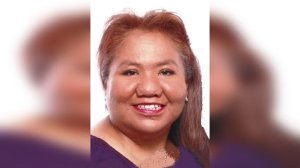 The dogs were all dachshund mixes, according to Ardmore Animal Shelter's euthanasia technician Amanda Dinwiddie. Six of the dogs are believed to be standard dachshund and terrier mixes, and one of the dogs was a standard dachshund border collie mix. The dogs ranged in age from 1 to 3 years old.
None of the dogs weighed more than 40 pounds and taller than knee-high, officials told KXII.
"A predominant breed in these dogs is definitely standard dachshund," Dinwiddie said. "They have really noticeable characteristics like their knobby legs, knees, very short legged dogs and their coats."
According to KTEN, the sheriff said his initial report that a pit bull was among the dogs was inaccurate.
Dinwiddie told KXII-TV the dogs were infested with fleas and ticks but didn't appear to have any other health issues.
"We were cleaning ticks off ourselves all day," Dinwiddie said. "They are very covered, you can tell they have been living out in the woods."
Neighbors say dogs running loose in the area are a common occurrence. Bryant told KFOR that in the county area, there is no leash law or a rule on how many dogs a person can have.
As far as charges go, Bryant said the investigation is ongoing and the district attorney has been contacted.