This is an archived article and the information in the article may be outdated. Please look at the time stamp on the story to see when it was last updated.
OKLAHOMA CITY – Forget the Thunder blues. These superfans are on Cloud Nine after they were able to snag a minute with Russell Westbrook after he landed back in Oklahoma City.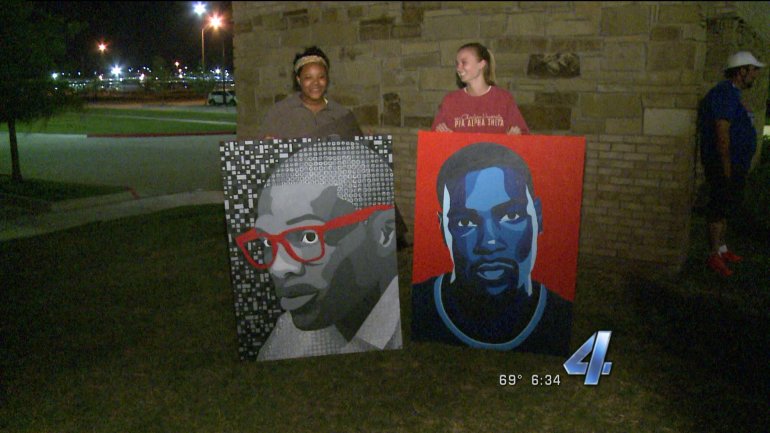 Brittany Gontce is quite the artist.
She painted the incredible portrait of Westbrook as part of a high school project.
Gontce finished up the other masterpiece featuring Kevin Durant a few weeks ago.
The artist was able to convince her friend Semaja to go to the airport with her in an effort to cheer up the team as they arrived home overnight.