This is an archived article and the information in the article may be outdated. Please look at the time stamp on the story to see when it was last updated.
OKLAHOMA CITY - Authorities say one person was shot and killed during a shooting on the city's southwest side.
Shortly before 1:30 p.m. on Tuesday, emergency crews were called to a shooting near S.W. 25th and Portland.
MSgt. Gary Knight with the Oklahoma City Police Department says when police arrived on scene, they found a man dead with gunshot wounds.
"When officers arrived, they found found one person deceased. That person was pronounced dead at the scene. He's still here. The other person who was involved was taken to Oklahoma City Police Headquarters to be interviewed and he's being interviewed at this time," MSgt. Knight said.
Family members tell News 4 the victim is 19 years old.
17-year-old Guadalupe Ledezma was arrested and booked into the Oklahoma County jail on a complaint of second-degree murder, police say.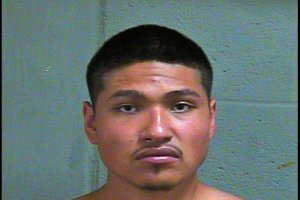 The department's homicide unit is investigating the case.