This is an archived article and the information in the article may be outdated. Please look at the time stamp on the story to see when it was last updated.
OKLAHOMA CITY – One person was killed after a wrong-way crash in Oklahoma City.
Around 3:12 a.m., authorities say 27-year-old Gerardo Cedra Jr. was driving his 2003 GMC pickup the wrong way on I-240 eastbound and crashed into 36-year-old Rickey E. Smith Jr., who was driving a 2015 Honda Accord.
Officials say Smith was pronounced dead at the scene.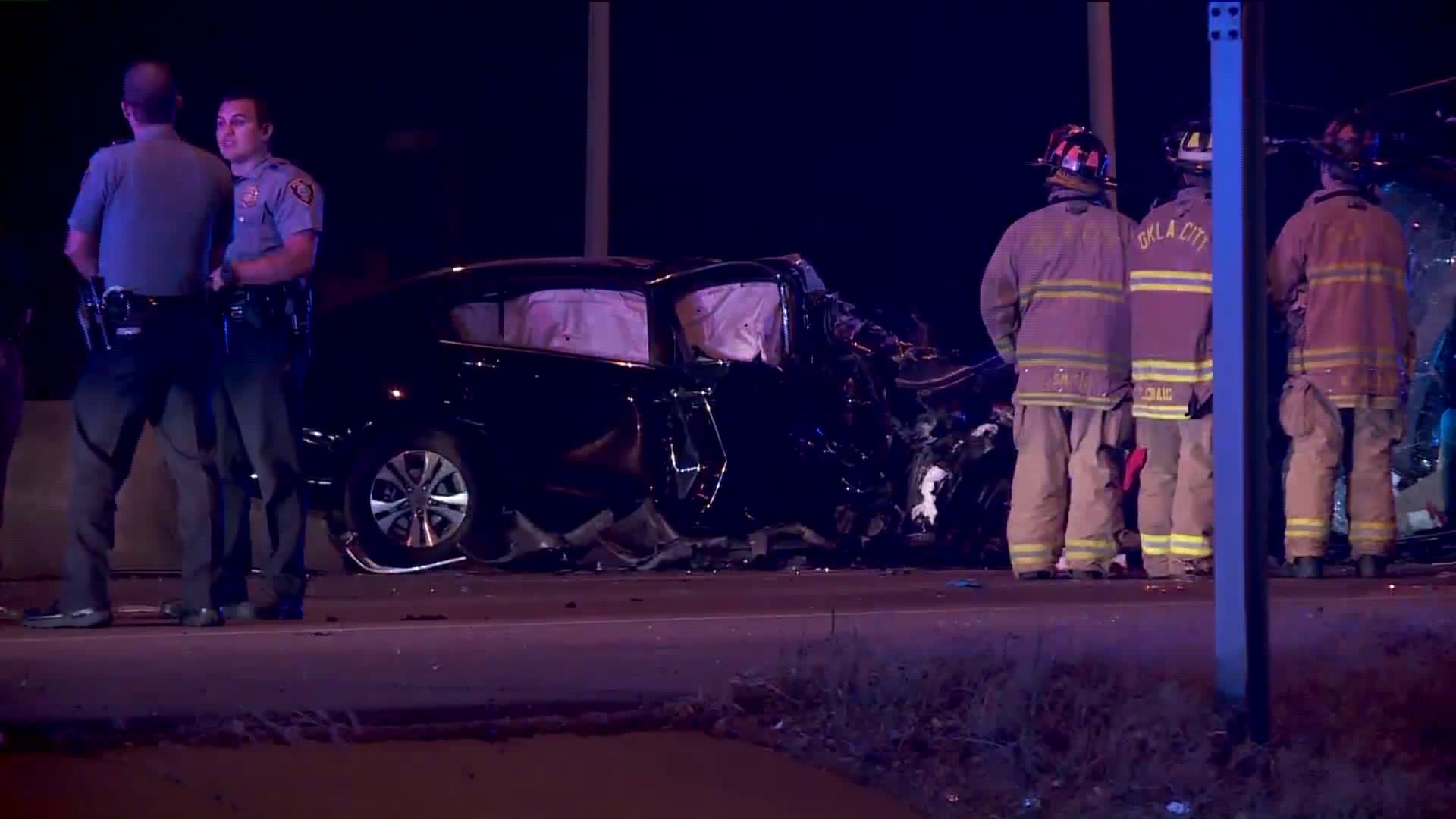 Cedra was transported to a local hospital where he was treated and released.
Oklahoma Highway Patrol troopers believe Cedra may have been under the influence of alcohol.
Officials say Cedra was taken into custody, but has not yet been booked into the Oklahoma County Jail.
While crews worked to clear the scene, a police car that was blocking off part of the accident was hit by another car.
The officer was transported to a local hospital where he is expected to be ok.
Sad to report another fatal crash due to a wrong way driver. This is the scene near I-240 EB near Western .@kfor pic.twitter.com/j62Cz3WfPo

— Ashley Legg 💪🏽 (@leggday) May 6, 2016
Update: black truck was heading west in the eastbound lanes on I-240 when driver hit a black car head on .@kfor pic.twitter.com/6wpUQzF4G5

— Ashley Legg 💪🏽 (@leggday) May 6, 2016
Traffic:I-240 EB now closed from Penn to https://t.co/S737mc0CSX alternative route,traffic diverted to service road .@kfor @HeatherHoleman

— Ashley Legg 💪🏽 (@leggday) May 6, 2016
OHP:The victim in the car hit head on by driver in a black truck driving the wrong way,died from their injuries. Suspect driver at hospital.

— Ashley Legg 💪🏽 (@leggday) May 6, 2016
OHP: there was an odor of alcohol at the deadly scene .@kfor

— Ashley Legg 💪🏽 (@leggday) May 6, 2016
Patrol car blocking traffic at deadly scene on I-240 rear ended by another driver, officer was taken to hospital .@kfor

— Ashley Legg 💪🏽 (@leggday) May 6, 2016