This is an archived article and the information in the article may be outdated. Please look at the time stamp on the story to see when it was last updated.
NORMAN, Okla. – A football player at the University of Oklahoma has filed a lawsuit against the NCAA after he was suspended for one year.
Court documents show that Amani Bledsoe filed the lawsuit last month regarding his suspension from the football program due to using a substance that is banned by the NCAA.
In 2016, Bledsoe was given a full-ride scholarship to play for the University of Oklahoma after graduating from Lawrence High School.
He played in several games as a true freshman in 2016 against opponents like Ohio State University, Texas Tech, the University of Texas and Kansas State University.
The lawsuit states that Bledsoe had regularly used whey protein powder to build muscle and recover from strenuous activities. However, he says he ran out in September and was given an unopened container of "Inner Armour Sports Nutrition: Anabolic Peak" from a teammate to use until he could get a ride to buy his own.
Bledsoe says he purchased a supplement known as "Optimum Nutrition: Gold Standard 100% Whey Protein" and began taking that.
In October of 2016, Bledsoe and several teammates were required to submit to random drug testing under NCAA rules.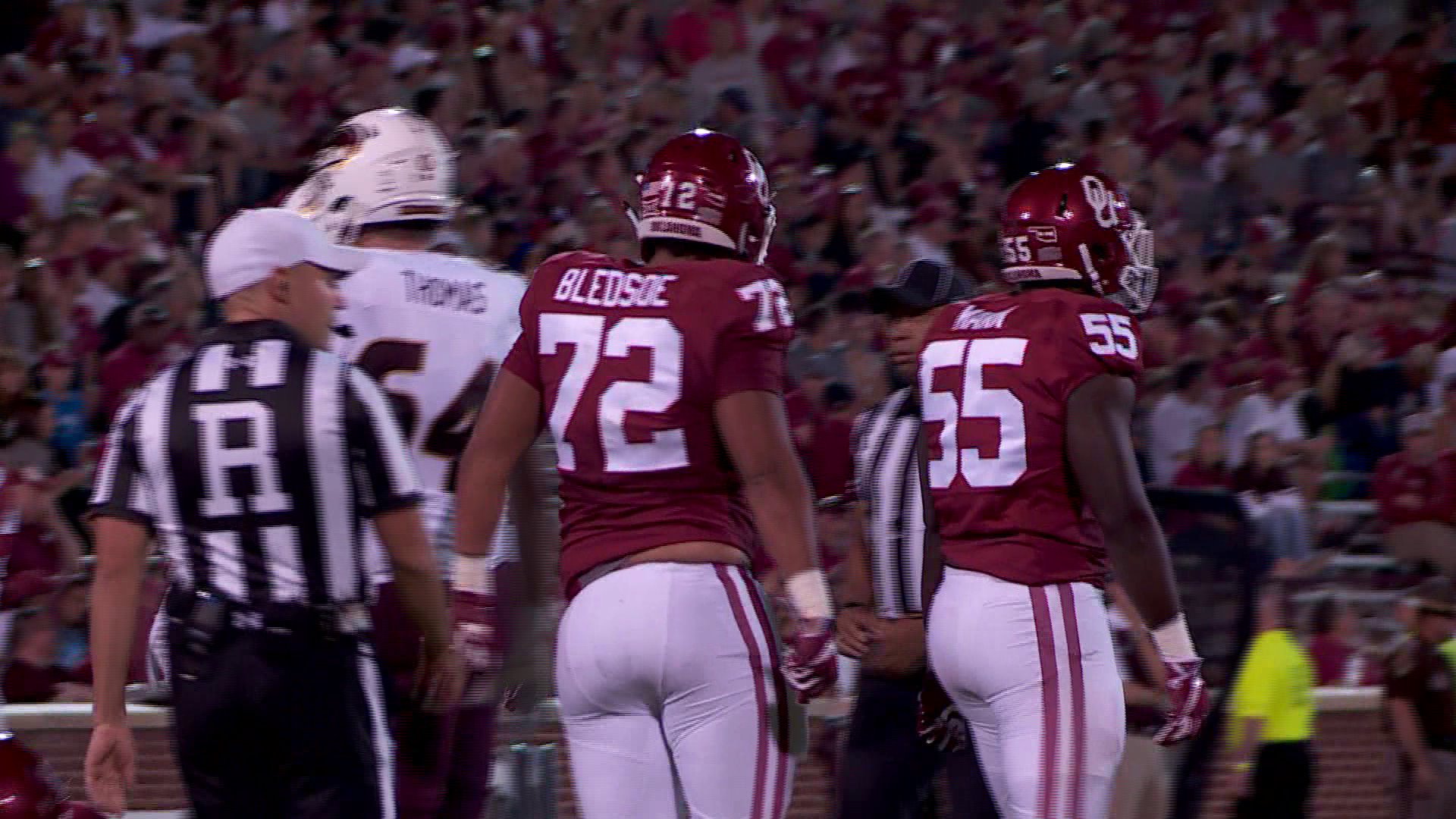 Several days later, OU Athletic Director Joe Castiglione learned that Bledsoe failed the drug test over a substance called clomiphene.
The court document states that clomiphene is traditionally used by women who are experiencing infertility, but some athletes attempt to use it due to its "estrogen-blocking qualities."
"Bledsoe was shocked at hearing this news and was confused as to how he tested positive for a banned substance," the lawsuit states.
Bledsoe says he took both protein supplements to the head athletic trainer at OU, who said the labels on both powders were clear of any NCAA banned substances.
The trainers submitted the powders for testing and learned that "the Inner Armour powder was contaminated with clomiphene at approximately 81 parts per million."
Bledsoe and OU appealed the NCAA's decision, but was denied the appeal and OU was required to declare Bledsoe ineligible for one year.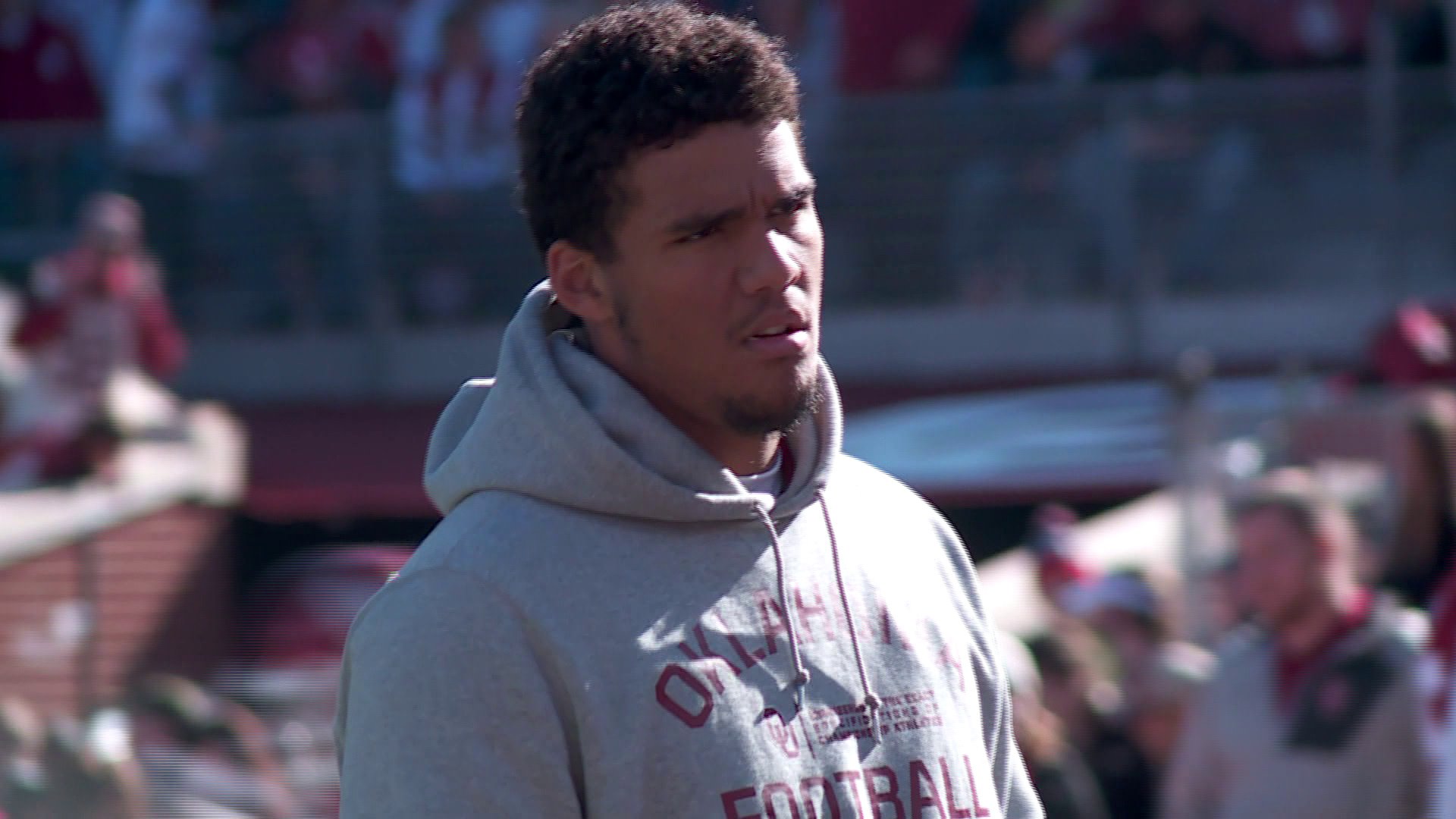 According to the lawsuit, Bledsoe alleges that the NCAA infringed upon his rights since he had no way of knowing the powder was contaminated with a banned substance.
"As a direct and proximate result of the NCAA's conduct, Bledsoe sustained damages to his good name and reputation that will also have an adverse effect on his ability to play professional football and/or pursue a career as a coach or other professional," the lawsuit states.
Bledsoe says as a result of the NCAA's decision, he lost out on playing in major games last season and will miss several games this season.
The lawsuit is asking for Bledsoe to be reinstated for the year of eligibility that he lost and be compensated for attorney fees.
Bledsoe, who is now a sophomore defensive lineman, recorded three tackles, a half sack and one pass breakup prior to his suspension last season.