This is an archived article and the information in the article may be outdated. Please look at the time stamp on the story to see when it was last updated.
NORMAN, Okla. -It's something a lot of Norman residents are used to these days, but city leaders say traffic during OU football games is about to get worse.
The Norman Police Department sent notices to dozens of residents about a new traffic plan that will be implemented this season.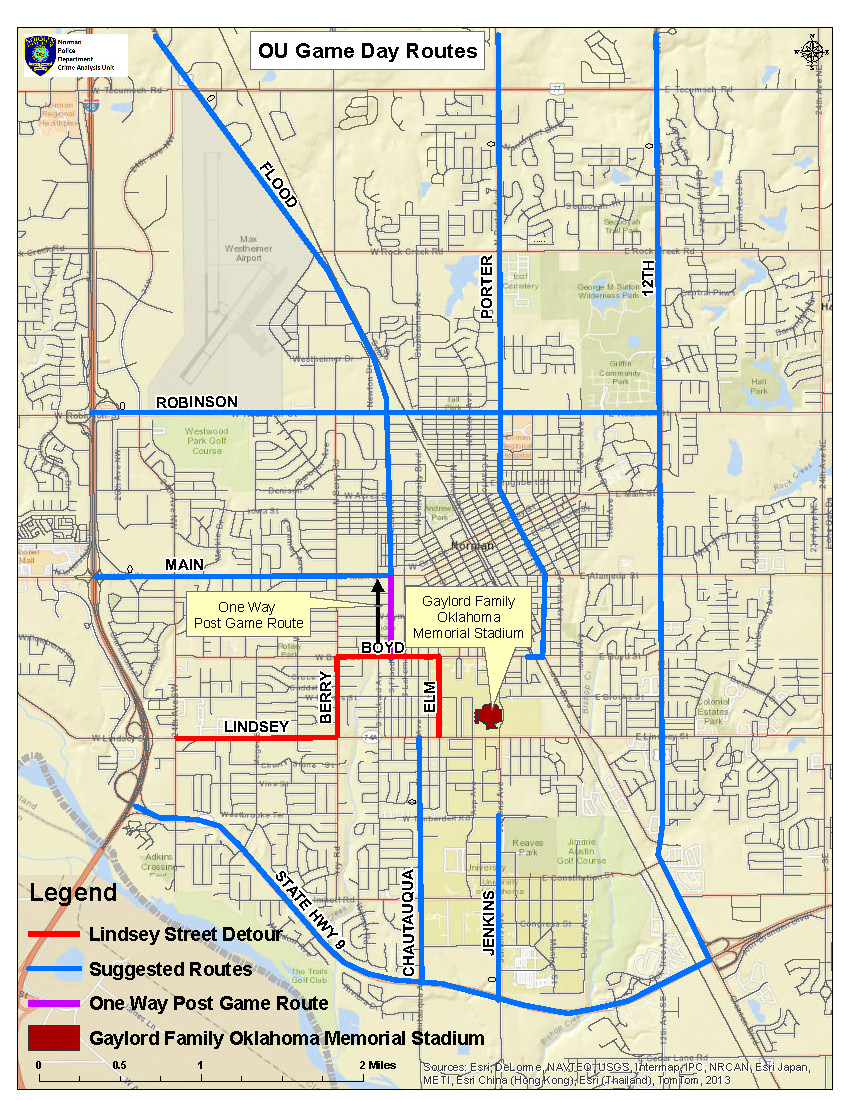 Due to construction on Lindsey St., the City of Norman will make Flood Ave. one-way for northbound traffic between Boyd St. and Main St. following all OU home games.
"We've got some massive construction going on there. The bridge isn't even in existence and so we're asking citizens to look at other options," Sarah Jensen, with the Norman Police Department said.
One option will be to go north on Berry then east on Boyd before the games.
One of the biggest changes this year will be after the game.
Officials say Flood Ave. will remain one-way for up to three hours following the end of the game.
"Traffic will be pushed to Main Street so that people can get down to that Main Street and Interstate 35 interchange as quickly as possible," Jensen said.
Residents on Flood were slapped with a greeting from Norman police warning them about the change.
"I'll probably be watching the game here anyway so I don't think that will be a problem," Resident Steve Hill said.
He also says he's used to the population boost on game days with 100,000 extra people expected to come to Norman.
"We love that; however, that's a lot of excess traffic and vehicles in this small area and on campus and so we just ask people to be patient and to work together to try to avoid clogging up intersections with cars and things of that nature," Jensen said.
That's why parking is so important this year.
Stay clear of any fire hydrants, walk ways, driveways and any 'no parking' signs.
"That also aides with our traffic in getting people in and out of the area if people aren't parking along yellow curbs over sidewalks, things of that nature," Jensen said.
ODOT expects construction on I-35 and Lindsey to be complete in early 2017.
"We just ask people to be patient and plan ahead and try to find a route that's not Lindsey this year," Jensen said.
Officials are urging folks south of Norman to use Highway 9.
Those coming from the metro should use Sooner Road, 12th Street, Robinson, and Flood Avenue to get to OU's stadium.