This is an archived article and the information in the article may be outdated. Please look at the time stamp on the story to see when it was last updated.
NORMAN, Okla. – We're now learning more about an 'important announcement' regarding the future of the University of Oklahoma.
On Wednesday morning, the university said that OU President David Boren would make an announcement about the university's future, and many began speculating about what that announcement could be.
Hundreds packed into the Holmberg Hall auditorium to hear the announcement on Wednesday afternoon, and gave Boren a standing ovation when he came on to the stage.
Boren, 76, thanked Oklahomans and the university for helping him to 'find a purpose greater than himself.'
He said that he feels like he has accomplished what he sought to do when he was first placed as the university's president in 1994.
"I always understood that there would come a time when I would pass the baton on to a new president," Boren said.
He said that he wanted to retire when the university was at maximum strength, and he says he feels now is the time to do so.
Boren announced that he plans to retire on June 30, 2018 at the end of this school year. At that time, he says he hopes a successor is named.
If no one is selected, Boren says he will remain as president until a new president is chosen.
"Serving as your president has been the most rewarding period of my life," Boren said.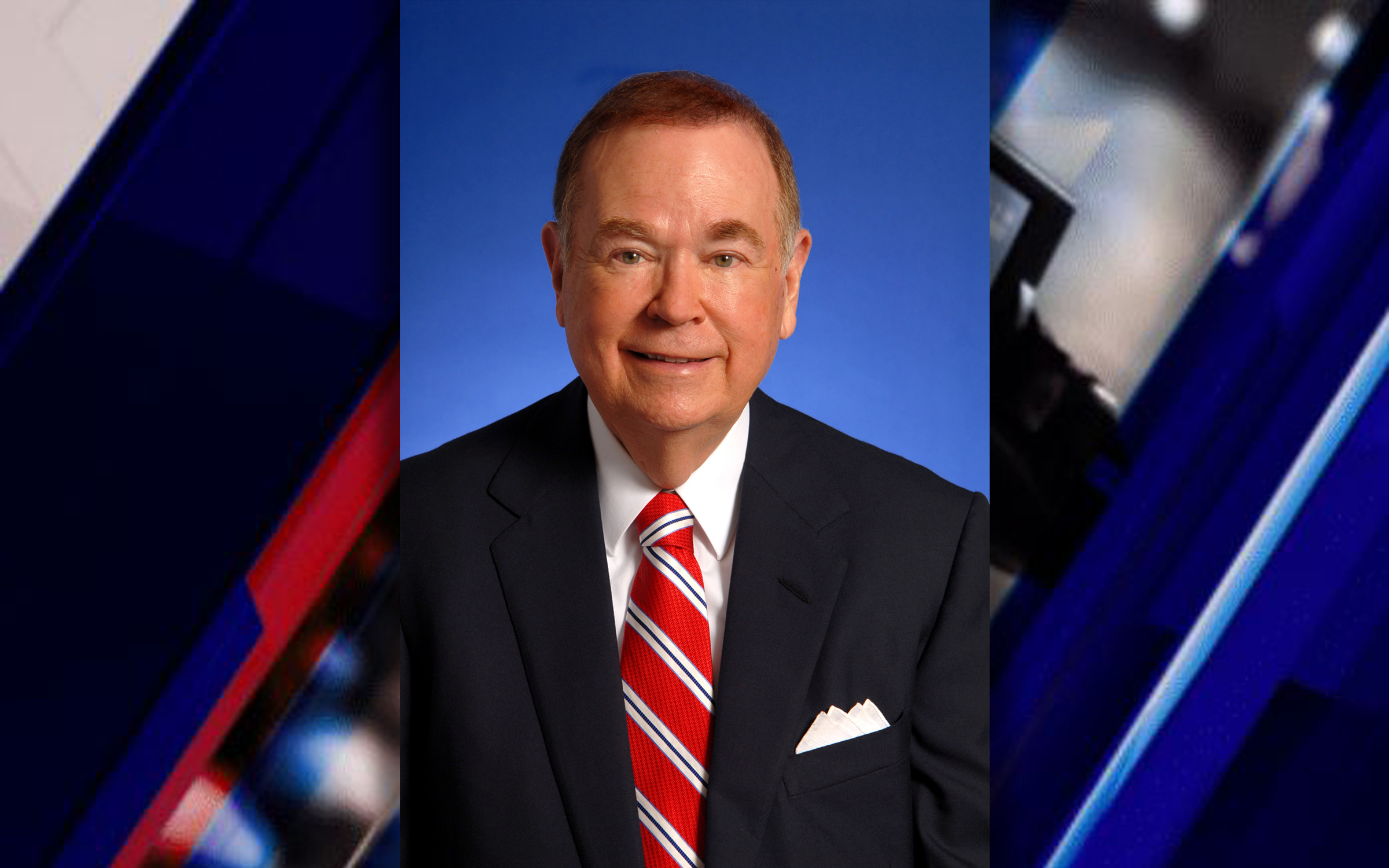 Boren is one of a handful of university presidents across the nation who teaches an undergraduate course every semester. University officials say he will continue to teach a political science class after his retirement.
Boren has served as the university's president for the past 23 years.
Boren is the first person in state history to have served as Governor of Oklahoma, U.S. Senator and President of the University of Oklahoma. He also served in the Oklahoma Legislature.
Following Boren's announcement, several other state leaders spoke about the legacy he leaves behind at the university.
"Oklahoma State University commends President Boren on his remarkable career and epic success. His dedication and leadership as President of the University of Oklahoma has contributed to the betterment of our state and higher education. Personally, I appreciate his collaboration and friendship. He has been a wonderful partner to me and Oklahoma State," said OSU President Burns Hargis. "The state of Oklahoma owes David Boren its deepest gratitude. His lifetime of public service has earned him a place as one of Oklahoma's finest statesmen. We appreciate all he has done and OSU wishes him all the best."

#Sooners women's basketball coach Sherri Coale on the retirement of OU president David Boren.@kfor @kforsports pic.twitter.com/e8rnfzIbHV

— Brian Brinkley (@BrianBrinkleyOK) September 20, 2017

"I have known President Boren for a long time, and have a great respect for him. I appreciate his dedication and commitment to the University of Oklahoma. He is a tireless promoter of OU, and I'm sure he will continue to be a strong advocate for all levels of education after his retirement. President Boren clearly meets the definition of being a public servant, having spent 50 years in public service as a legislator, governor, U.S. senator and, for the past 23 years, as the 13th president of OU. He deserves thanks from all Oklahomans," said Governor Mary Fallin.

"As someone who has known David Boren for over 40 years, it was with mixed emotions that I learned of his decision to step down as President of the University of Oklahoma at the end of the academic year. I consider President Boren to be the most consequential and influential Oklahoman since Robert S. Kerr. As a state legislator, governor, U.S. Senator and President of OU, he has contributed more than any other Oklahoman to the wellbeing of our country and the state of Oklahoma. Personally, while I respect his decision, I regard his departure as a great loss for OU and the state of Oklahoma. Every Oklahoman and OU alumni realizes his departure is a genuine loss, and it will be hard to replace him with someone of his vision, talent and stature," said Congressman Tom Cole. "President Boren can take great pride in the progress of the University of Oklahoma under his leadership. By every conceivable measure he has left the university stronger than he found it. The student body is more talented and diverse. The academic programs are richer and deeper. The campus is more functional and beautiful. And the endowment has been multiplied many times over. Last year, OU ranked #10 among public universities in terms of the amount of donations received, outpacing many famous private universities such as Princeton. In fact, the main campus of the University of Oklahoma received three times as much money from contributions as from appropriations from the state of Oklahoma."

"President David L. Boren's distinguished tenure at the University of Oklahoma is an extension of his lifetime of selfless, tireless service to the State of Oklahoma. He will be the standard by which all future leaders of our great state and of this university will be measured. I believe his years at the University of Oklahoma will be considered the Golden Age of OU. His bold leadership and diligent service have not only enriched the lives of thousands of students, but it has also contributed immeasurably to the community of Norman and our state as a whole. I join with OU students, faculty, and staff in thanking him for all he has done to advance higher education in Oklahoma, and wish him nothing but the best in all things," said Oklahoma Sen. John Sparks.

"President Boren is an Oklahoma institution. Throughout his five decades of public life, President Boren has honorably served the people of his state and nation. I join many Oklahomans today to express my gratitude to President Boren for his faithful service to the University of Oklahoma. The relationships he forged from his service as Governor and US Senator have brought OU exciting new opportunities and tremendous growth and success. Over the last 23 years as president, he has continued a long tradition of leadership of academic excellence and student success," said Senator James Lankford.