This is an archived article and the information in the article may be outdated. Please look at the time stamp on the story to see when it was last updated.
STILLWATER, Okla. – These days, Ayana spends her time playing with her friends at her foster family's home and lounging around the house.
However, her life hasn't always been this easy.
When she was just a puppy, she was scouring the streets of Ethiopia to find scraps of food to survive.
At some point, she was severely injured and was found in a drainage ditch in an impoverished neighborhood. Her rescuers believe that she had likely been beaten and her back had been broken.
Immediately, her rescuers got in touch with PATA Mozambique and worked to get Ayana to a loving foster home in the United States.
As it turns out, Jill Murray, a registered veterinary technician specialist at Oklahoma State University's Animal Resources Department, answered the call.
Murray agreed to foster Ayana until a forever home could be found.
When she arrived in the United States, she was suffering from a variety of health issues.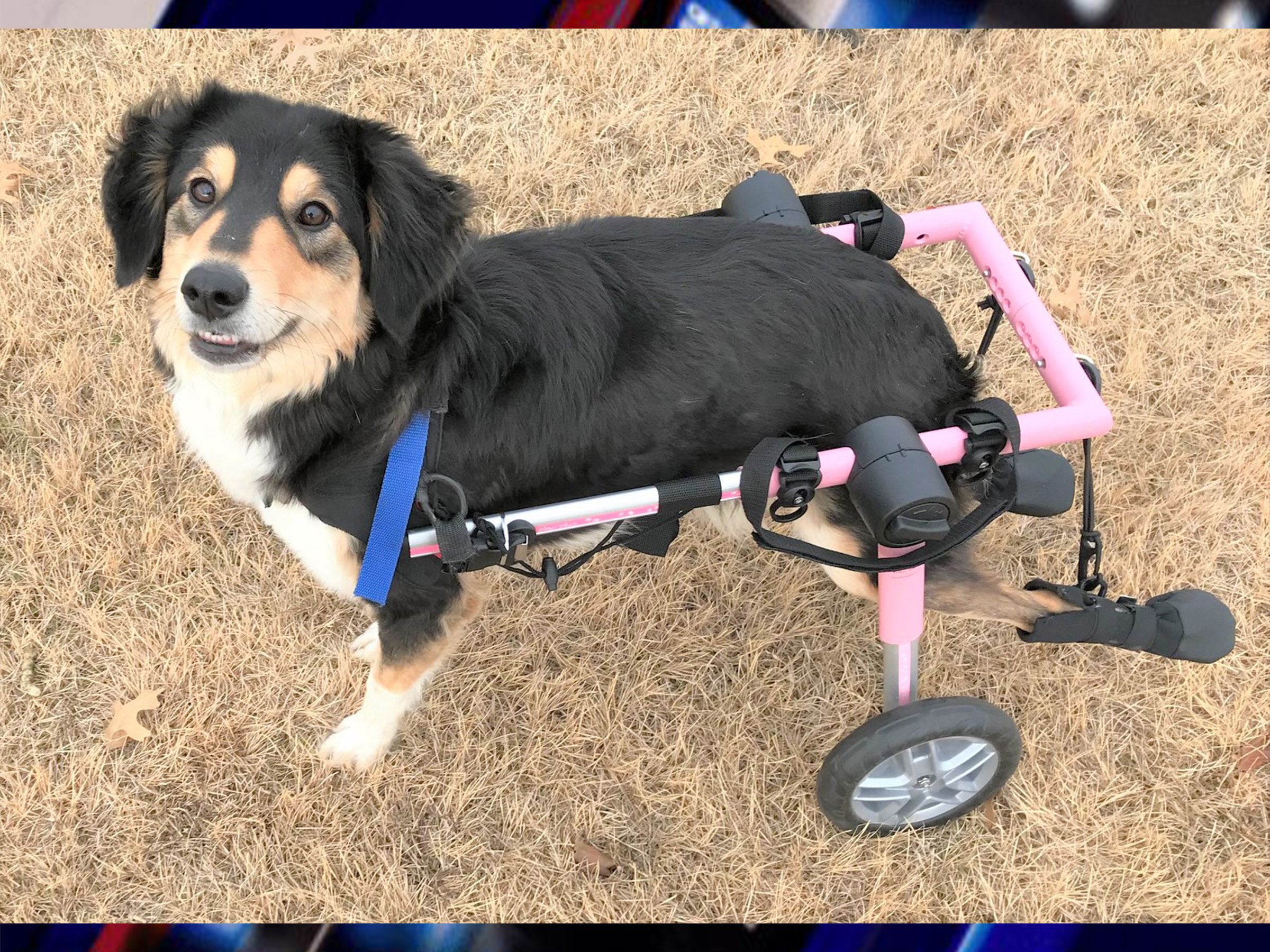 Veterinarians learned that Ayana was suffering from rear leg paralysis, skin ulcerations, skin wounds and parasites.
Since then, Ayana has been outfitted with a wheelchair from Walkin' Wheels and is loving her new life.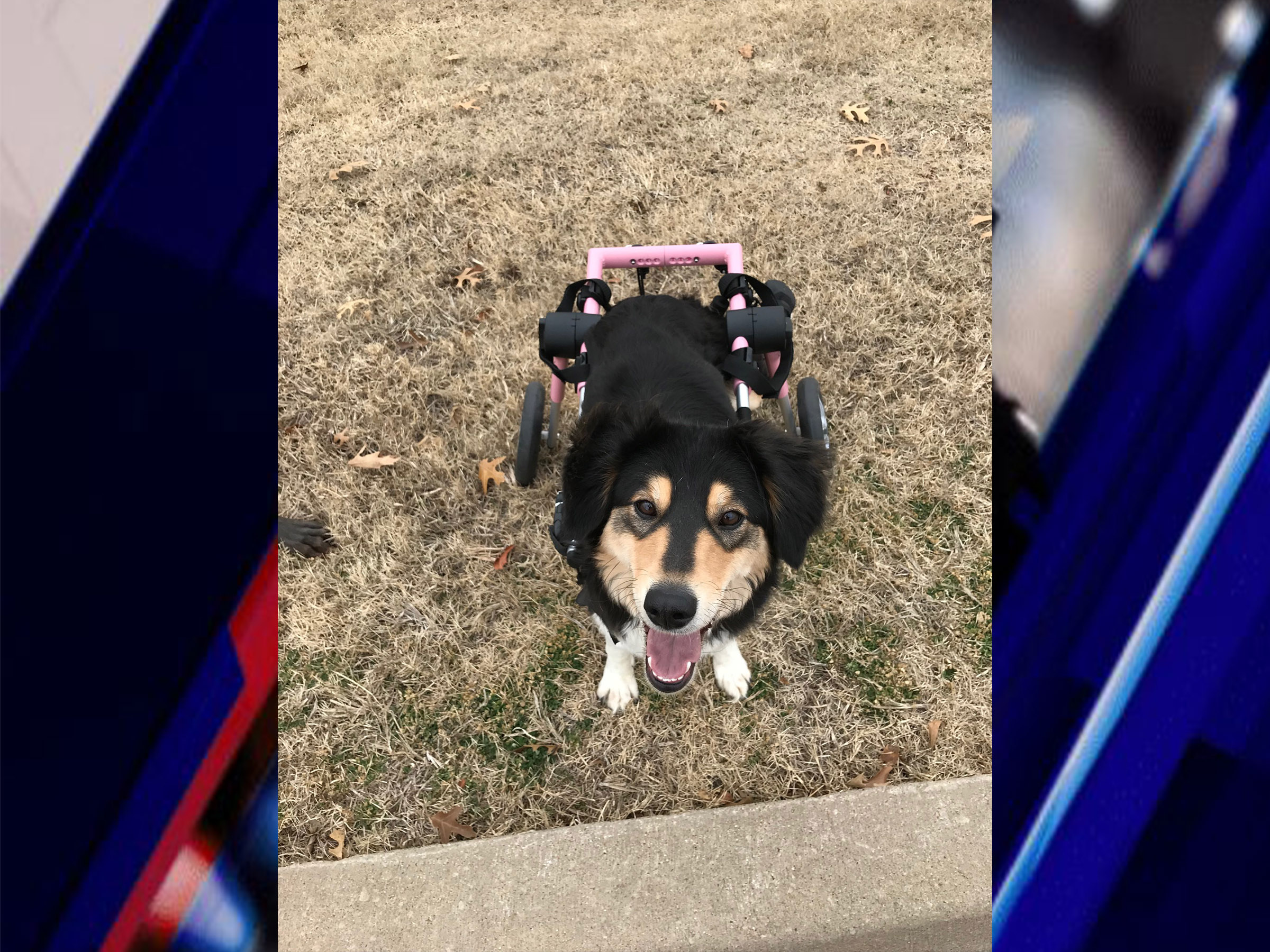 "As much as I would love to keep her, I already have four dogs of my own. That includes one in a wheelchair and a couple of seniors, so I worry I can't give Ayana the time she desires and deserves. Although she has fallen in love with my Great Dane who has taken her under her wing," Jill Murray told Handicapped Pets. 
Now, Murray is working to find Ayana a permanent home.
Ayana is incontinent, so she needs to wear doggie diapers for the rest of her life.
If you would like to adopt Ayana, contact Jill Murray at jill.murray@okstate.edu.