This is an archived article and the information in the article may be outdated. Please look at the time stamp on the story to see when it was last updated.
CALGARY, Canada – The mysterious disappearance of a 5-year-old boy and his grandparents is being investigated in Canada.
Authorities say Nathan O'Brien, along with his grandparents, Kathryn and Alvin Liknes, seem to have vanished.
However, investigators say there was evidence the family left their home against their will.
"Nathan, you are our superhero right now and we're going to bring you home very soon," said Rod O'Brien.
"I need you to know that mommy and daddy love you more than anything in this world and we can't be with you right now, but the best people aside from us that can be with you is your grandparents. And I know, I know grandma is holding you so tight," said Jennifer O'Brien.
Investigators are focusing on whether an estate sale held there on Sunday has any connection to their disappearance.
People who purchased items at the sale have been asked to bring a picture of what they bought to police in an effort to find a lead.
A police helicopter has been looking for clues by air while officers searched the Liknes' home.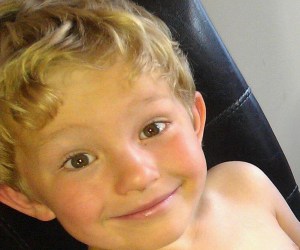 "To whoever has Nathan, please find it in your heart to drop off Nathan, to which he can be rescued and reunited with his brothers and his family," said Rod O'Brien.