This is an archived article and the information in the article may be outdated. Please look at the time stamp on the story to see when it was last updated.
OKLAHOMA CITY – One man is in custody and two others were questioned and released after a bizarre robbery and shooting Tuesday in northeast Oklahoma City.
Authorities said Joseph Moore was arrested for the shot that put the victim in the hospital, luckily with non-life threatening injuries.
"A gentleman called 911 to report he had been shot," OKC Police Sgt. Dexter Nelson said.
The victim told police he was previously at a casino and won a large sum of money.
He then met two men who wanted to sell him an ATV and drove the suspects to the area of N.E. 63rd St. and Midwest Blvd. to check out the 4-wheeler for sale.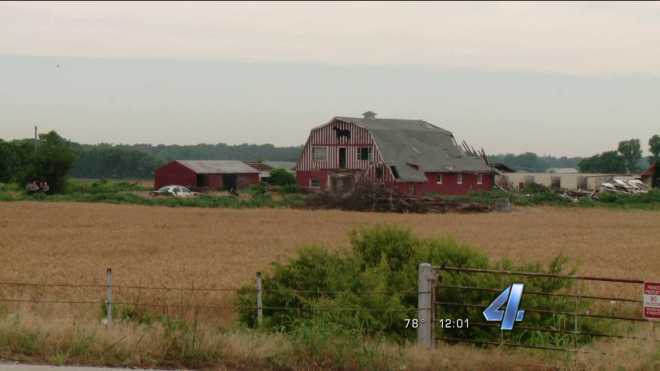 "It's an abandoned barn, there's nothing inside that barn, it's dilapidated, so there were no ATVs there," Sgt. Nelson said.
From there, the suspects allegedly shot and robbed the victim but they didn't get far.
Bob Moore Chopper 4 caught the three arrests from the sky, along with crews on the ground.
Police said they arrested three suspects, a husband and wife who live in a house on the 800 block of 26th St. and the wife's brother who lives directly across the street.
With a situation that could have ended tragically, police said there's a serious lesson to be learned.
"If you're at a casino and you do happen to win some money and someone wants to be your recent friend, be weary of that individual," Sgt. Nelson said.
There was a friend with the victim at the time of the shooting and after searching the crime area, police were able to locate the friend unharmed.
Officials also said they believe the victim and suspects took some form of narcotic between the time at the casino or drive to the abandoned barn.