This is an archived article and the information in the article may be outdated. Please look at the time stamp on the story to see when it was last updated.
It's an invisible force but it drives those who possess it to accomplish what others would not.
Linda Barcklay is one of those people.
She is filled with passion and compassion in a most unusual calling, one to which she has devoted her life.
It was a journey that began 20 years ago with these caged creatures, monkeys.
The day we met her she had 88 to be exact, all former pets and research monkeys that would have otherwise been euthanized.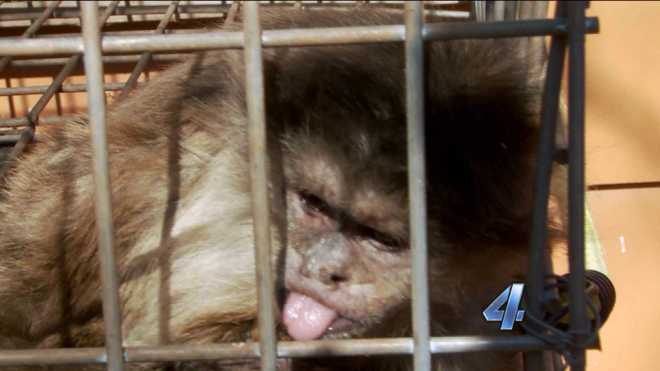 They have found a lifelong home at Linda's 12-acre sanctuary near New Castle.
Touched by her work, Frank Lucas nominated Linda Spirit Bank and KFOR's Pay It 4Ward award.
"She took a small monkey that was going to be put to death and started taking care of her and fell in love with her," Lucas said. "Realized there were so many of those situations around that she started taking in a few others."
Her sanctuary is now filled to capacity.
Owners can pay around $5,000 for a cuddly baby monkey only to discover it grows into a wild adult. 
Linda said it's awful what she has seen people do to these monkeys to try to keep them as pets.
"They pulled all her teeth, she was an organ grinder monkey, so she couldn't bite," Linda said.
In others cases for the primates are her sanctuary, their previous owners maimed and mutilated the animals so they couldn't escape.
"They cut off their thumbs because they can actually pick a lock," Linda said.
She said people seem to forget these aren't house pets.
"They're wild animals," she said. "They are born wild and they'll remain wild but people keep trying."
Linda ends up with the unwanted monkeys and with a staff of only two helpers, there's always work to be done.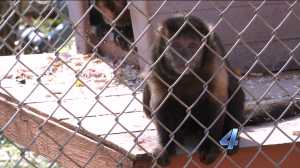 She said she hasn't taken a vacation in 20 years.
"For every moment I can give, I save a life," Linda said. "This is what it's all about, saving lives. And I've saved a lot."