This is an archived article and the information in the article may be outdated. Please look at the time stamp on the story to see when it was last updated.
EDMOND, Okla. - Authorities said an FBI agent was the person shot at the Edmond Police Dept. training facility near Midwest Blvd. and Danforth Thursday afternoon.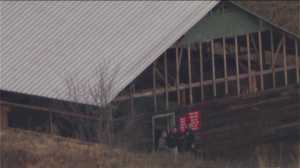 The agent was shot in the leg during a tactical exercise and flown to the hospital.
Authorities said it was not a self-inflicted gunshot.
He is now in stable condition.
Officials have not released the identities of anyone involved.