This is an archived article and the information in the article may be outdated. Please look at the time stamp on the story to see when it was last updated.
OKLAHOMA CITY – Oklahoma Republican Party Chairman Dave Weston this morning called on State Representatives Morisette and Dorman to cease formation of a Petition Initiative which violates state ethics rules and calls into serious question private political motives.
Take Shelter Oklahoma is spearheading an initiative petition campaign aimed at getting storm shelters in public schools throughout Oklahoma. That drive officially begins with a Wednesday, Sept. 18, event at the Oklahoma State Capitol.
The initiative calls for a ballot drive to gain signatures sufficient to put a question on the 2014 ballot that would mandate a $500 million bond for tornado shelter construction around the state.
Representative Joe Dorman sent this response, "I found out this evening that there is a question on if I violated statutes regarding the use of state resources regarding a proposed initiative petition, even if it is also proposed legislation. I sent information regarding a proposed petition drive to each of you today and have been informed that I should not use our state emails for such a purpose. I also filmed my weekly video blog late last week with House resources and discussed this topic, along with recording a meeting discussing storm shelter issues in which the proposal was discussed. I apologize for not knowing this was an issue and assure you it will not happen again. I had researched ethics rules and they only address the topic after the petition is filed. I was not aware statutes referred to any potential issue, as well as those already filed for consideration on a ballot. Again, I am sorry for not fully knowing the guidelines regarding these policies."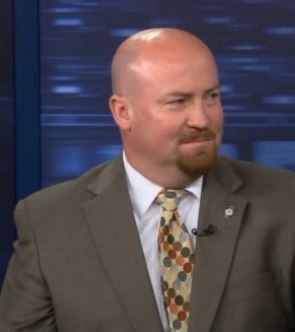 Supporters have 90 days to collect nearly 160,000 signatures of registered Oklahoma voters to get the initiative on a statewide ballot. The bond issue would be funded by the existing franchise tax.
Republican Party Chairman Dave Weston says, "Whether or not we can do more to ensure better public safety is a valid question. However, the temptation to use another man's money to satisfy a personal concern is the road to perdition."
Support for such shelters has grown steadily in the wake of May tornadoes that demolished two elementary schools in Moore. Seven children died at one of the schools, Plaza Towers.
Weston says that Rep. Dorman is utilizing the house email system to promote a petition to promote taxpayer funding of school storm shelters.
Both he and Rep. Morrisette recently utilized the capitol media room, capitol cameras and production staff to film a promotional press conference according to Weston.
They utilized house staff to write and promote press releases. This is an egregious violation of taxpayer trust because the resources seek to legitimize a project which needs to be fully vetted by the public.
Weston continued, "No matter how worthy an issue may be initiative petitions should be funded by those who believe in them, not the taxpayers. Just because you support a worthy cause doesn't mean that you are entitled to misuse state resources and taxpayer trust."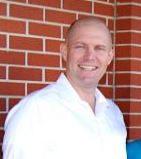 Past ballot initiatives, including Right-to-Work and the Anti-Cock-Fighting petitions, did not use public means to promote the issues.
According to Weston State Representatives Dorman and Morrisette are setting a very bad precedent. Government resources should not be used to petition additional spending by that same government.
"Opportunistic grandstanding by those who should know better is distasteful. This petition initiative should cease and desist until a viable Steering Committee can be formed that can disassociate from elected officials like Dorman and Morrisette with political ambitions. We commend anyone who wants to promote this cause with private funds, but it should not be done with the use of state resources to co-opt a commendable purpose for personal gain," Weston concludes.
Representative dorman went on to add ,"I want to start off this week by apologizing for something inadvertent that I did this past week. I have been working with a group of citizens called Take Shelter Oklahoma to secure an initiative petition to get storm shelter funding for schools in Oklahoma.
I invited all the legislators to attend the filing and press conference at the State Capitol through my work email. In addition, I recorded my weekly blog through the House media discussing how the legislature refused to address this during special session and this resulted in the need for the petition, along with recording a meeting with shelter experts to narrow down the topic for the legislation, along with the proposed petition.
It turns out that statutes prevent not only the promotion of a petition once it is filed, but also using any state resources to discuss any potential filing of any initiative petition. The State Republican Party Chair chastised me for this oversight publicly, so I apologized to my colleagues for not being aware of that issue.
I also wanted to apologize in this column for overlooking that as I should have read the guidelines more closely.
The last thing I want to do is misuse any resources provided through my position, so I assure you that nothing like this will happen again.
We have been very busy as a group with preparing this initiative petition to go to the people. The language on this proposal takes the current Franchise Tax in Oklahoma and redirects the funds to cover the debt service for a $500 million bond. Currently, the Franchise Tax goes to the General Revenue Fund to cover all costs across the boards in the state, much like most other taxes collected.
This bond money will be placed in an account in the Oklahoma Office of Emergency Management (OEM) to only be used to provide funds to local schools for the purpose of building storm shelters or enhancing their buildings for school safety concerns. The local school boards will be responsible for securing designs on construction, along with the proposed costs.
Once these plans are secured, the school will put up a percentage of matching dollars as determined by the legislature in order to receive the funds. The match is to keep the design plans realistic for the community so each school does not ask for more than is necessary.
Private funds from donations, in-kind construction contributions and gifts from organizations like Shelter Oklahoma Schools will also assist the local school in securing the matching dollars.
The Franchise Tax currently is estimated to bring in over $40 million, so that will leave about $10 million in collections remaining. I have legislation filed to allocate this amount to use for rebates in private shelters.
Any individual in Oklahoma may apply for assistance to build personal storm shelters from this separate fund to also be administered by OEM.
I envision that this will not only be used by homeowners, but also establishments such as mobile home parks, apartment complexes, assisted living facilities and other businesses which have persons who live in their care. This will also be available to churches and private schools to receive this benefit.
While other proposals have been suggested, this initiative is the only one that will not raise taxes in any form or fashion. By using existing revenue collections and dedicating them to a specific purpose, that will allow for those who pay the Franchise Tax to know exactly where their money is going and the benefit which will be seen by this program.