This is an archived article and the information in the article may be outdated. Please look at the time stamp on the story to see when it was last updated.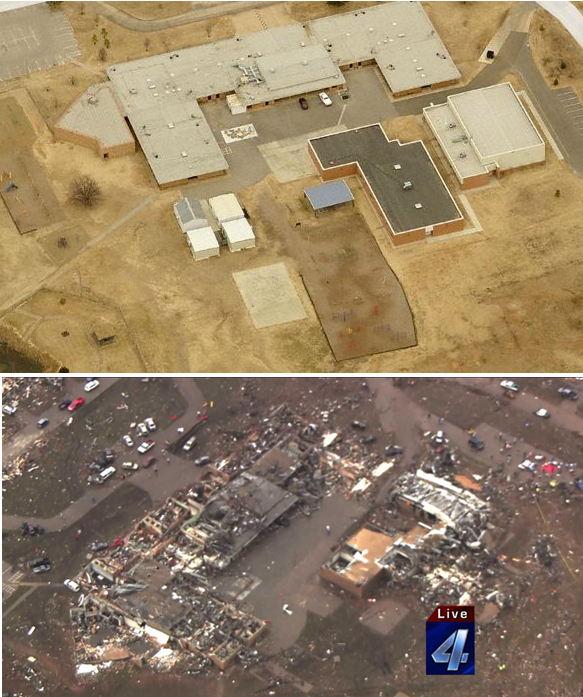 MOORE, Okla. – This is a before and after photo of Plaza Towers Elementary School, which sustained some of the most damage.
Seventy-five students and faculty took refuge in the school when the storm hit the area. First responders confirmed that seven children died at that location.