This is an archived article and the information in the article may be outdated. Please look at the time stamp on the story to see when it was last updated.
BELLEVUE, Wash. — Social media is how many people vent, relate and share.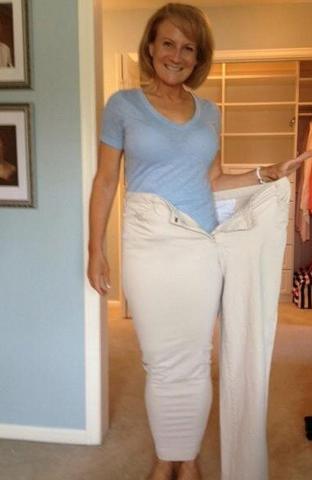 However, even some people with good intentions can have their content blocked.
According to KING-TV, Marilyn McKenna posted a photo of a size 20 pair of pants, which she calls her old "fat pants."
"I used to weigh 265 pounds," McKenna said. "Those old pants mean a lot to me because they're a reminder of how far I've come."
She's now able to squeeze her entire torso into one leg.
So, she decided to share a photo on Facebook showing her wearing the old pants.
McKenna was told by Facebook that her photo was unfit for the social network.
When she tried to post the photo again, she was given an error message: "Your ad wasn't approved because it promotes adult products."
A Facebook representative told KOMO News the post was considered an ad because McKenna was attempting to "boost" the post.
Facebook considers boosted posts to be advertisements.
McKenna is not accepting Facebook's explanation, claiming she was not attempting to sell anything.
Hey, Facebook! What "products" am I promoting?! You dunderheads! My website, my blogs, my videos… It's all free!! Im not selling anything!

— Marilyn McKenna (@mckennamarilyn) January 10, 2014
According to a report from news.com.au, before-and-after photos are also against Facebook policies.
McKenna said she plans to meet with Facebook to discuss the policy.
@cyrusk Meeting with Facebook next week to clarify their seemingly arbitrary and over-reaching application of "adult content" policy rule.

— Marilyn McKenna (@mckennamarilyn) January 11, 2014
McKenna is the wife of former Washington State Attorney General Rob McKenna.
McKenna posts interviews online and is preparing to finish a book on her weight loss journey.
Read more: KING-TV, KOMO News and news.com.au.