This is an archived article and the information in the article may be outdated. Please look at the time stamp on the story to see when it was last updated.
BETHANY, Okla. – A picture of three young cancer survivors is going viral on social media.
According to a news release from OSU, local boutiques and photographers donated their time and talents to produce the photos of Ainsley, Ryley, and Rheann and bring attention to childhood cancer.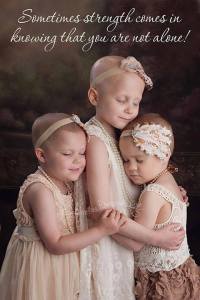 Since the photograph went viral, one of the photographers has received hundreds of messages thanking her for her work.
One of the children featured in the picture, Ainsley Peters, was the recipient of this year's Bennett Jam fundraiser at Oklahoma State University.
The funds raised went to Ainsley's family to help pay for medical bills and home renovations related to her cancer treatment.
OSU reports that Ainsley's cancer is now in remission.