This is an archived article and the information in the article may be outdated. Please look at the time stamp on the story to see when it was last updated.
CLAREMORE, Okla. – Authorities are investigating a deadly plane crash after a small aircraft went down while heading to Claremore.
The single-engine Piper Saratoga aircraft was flying from Alabama to Claremore Monday.
Air Traffic Control lost contact with the pilot around 2 p.m. and learned that the plane never made it to Claremore.
The Arkansas Wing of Civil Air Patrol began searching for the aircraft and found it in a remote area near Huntsville.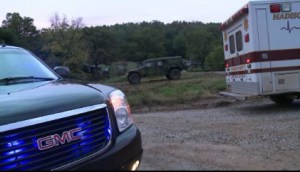 Authorities say the bodies of a man and a woman were found in the wreckage.
Family members confirmed that the victims are Ivan and Adina Williams, of Pryor.
Ivan Williams is the CEO of Williams Construction Company in Pryor.
Investigators are now trying to determine why the aircraft went down.