This is an archived article and the information in the article may be outdated. Please look at the time stamp on the story to see when it was last updated.
CHICAGO, Ill. – While many people in the community are mourning the loss of a 9-year-old child, investigators are outraged.
According to WGN, the body of 9-year-old Tyshawn Lee was found in an alleyway on Monday afternoon. Family members say he was on his way to his grandmother's house, which was not far from where his body was discovered.
Investigators say Lee suffered multiple shots to his upper body, including in his back and head.
On Thursday, officials announced that Lee was lured from a nearby park into the alley and murdered.
"Tyshawn Lee was murdered in probably the most abhorrent, cowardly, unfathomable crime that I've witnessed in 35 years of policing," said Supt. Garry McCarthy, with the Chicago Police Department. "This is an innocent child, this is a 9-year-old child, targeted, lured to this spot and murdered… This is different."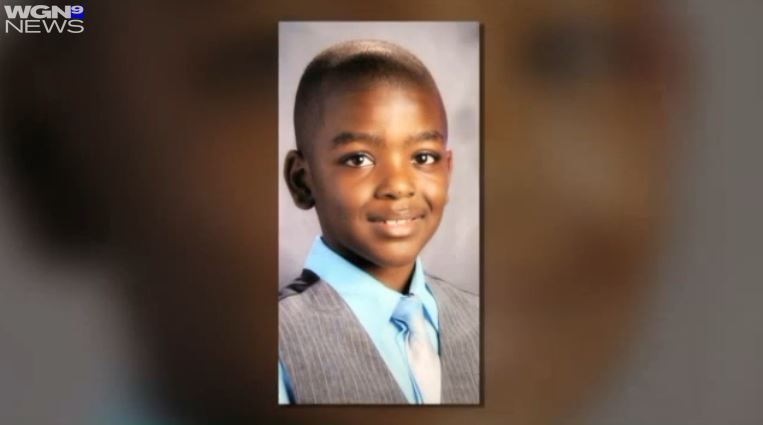 "When an 8-year-old baby is shot multiple times, that's not an accident. You know, that's not a stray bullet. That's like an execution," said Rev. Michael Pfleger. 
Investigators claim that Lee's father has gang ties and is not cooperating with the investigation.
The boy's father told NBC 5 that he also believes his son was targeted, but doesn't know who would do this to the child.
"Instead of trying to help me find who killed my son, they're blaming me for it, saying that it's my fault," said Pierre Stokes, the child's father.
Stokes admits he has a checkered past but says he has no clue who would target his son.
Tyshawn was a fourth-grade student and was known for carrying around a basketball wherever he went. Authorities say they found that basketball near his body in the alley.
So far, no arrests have been made.