This is an archived article and the information in the article may be outdated. Please look at the time stamp on the story to see when it was last updated.
DELPHI, Ind. — Monday marks one month since two young girls were murdered in a wooded area in Indiana as dozens of state, local and federal investigators continue to go through a mountain of tips.
Indiana State Police Superintendent Doug Carter told KFOR sister station FOX59 that he thinks the clue to solving the murders of Abigail Williams and Liberty German is not yet among the more than 13,000 tips that an FBI database sifts through around the clock in order to give Delphi investigators a solid lead in the hunt for their suspect.
"To say we've identified a single individual would not be accurate, but we have identified several people of interest," said Carter.
Last month, Libby and Abby, 13, were found slain near an Indiana hiking trail on February 14. Police say Libby had taken cell phone video of a man shortly before the girls were killed, and that man is suspected of killing them.
Libby and Abby, friends and fellow softball players, were dropped off February 13 near an abandoned rail bridge over a creek so that they could hang out and walk around, police said. They were near their hometown, Delphi, a city of about 2,800 people roughly 65 miles northwest of Indianapolis.
They were reported missing after they didn't arrive at a designated pickup time. Their bodies were found the next day near a trail about a half-mile upstream from the bridge, police said.
Authorities last month released a grainy photo of a suspect: Someone who appears to be a white man wearing blue jeans, a blue coat and a hoodie, according to police. They still are trying to identify him.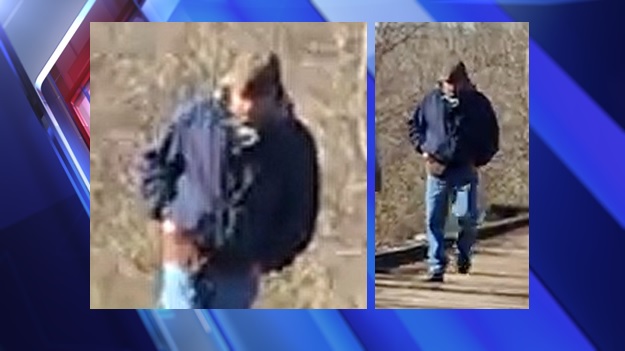 Police said that the photo came from a video that Libby had taken on her cell phone.
They also released audio of a man's voice that the phone video had captured. The words "down the hill" are heard.
The image and audio have circulated publicly for more than three weeks.
"It's not often that we have a picture of the suspect, or the sound of his voice," said Carter. "That's a first in my career."
Police have said they have more video but they are not releasing it.
According to Fox 59, investigators in Indiana have served approximately 70 search warrants and subpoenas and checked on the probation status of dozens of sex offenders, many of whom were cleared as suspects in the murders based on interviews, alibis or polygraph examinations.
Authorities urge anyone with information about the killings to call their tip line at (844) 459-5786. They say there's a reward of more than $220,000 — boosted in part by donations from Indianapolis Colts owner Jim Irsay and former Colts punter Pat McAfee — for information leading to the conviction of those responsible for the girls' deaths.