This is an archived article and the information in the article may be outdated. Please look at the time stamp on the story to see when it was last updated.
OKLAHOMA CITY – One person is dead after a bizarre shooting and carjacking on the city's southwest side.
Police were called to a 7-Eleven convenience store near S.W. 74th St. and Walker Ave. around 6 p.m. on Sunday night.
"It appears the suspect simply walked up to him in the parking lot. The victim was sitting in his car and just shot him for no apparent reason," MSgt. Gary Knight, with the Oklahoma City Police Department, said.
According to police, that's how it all started when 52-year-old Eric Hardesty allegedly shot his first victim.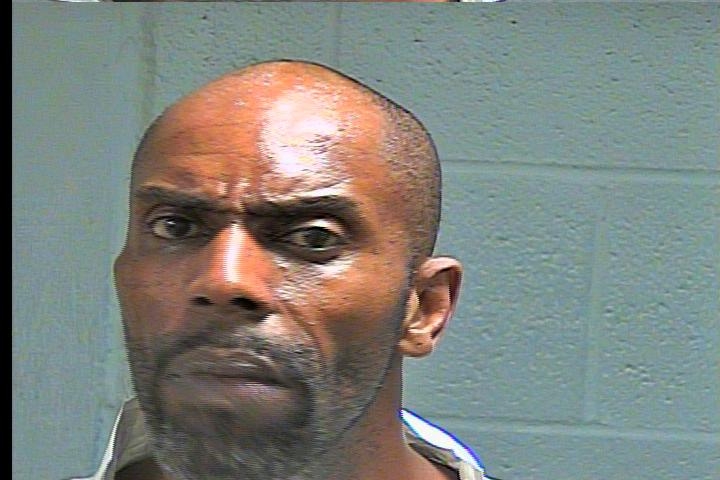 "He then turned and walked into the store and then fired a shot at the store clerk. He missed when he shot the store clerk, then turned around, walked back outside," Knight said.
That's when 34-year-old Chiquita Jones pulled into the parking lot, according to police.
"He ended up shooting her and pulling her out of the vehicle and driving off in her vehicle," Knight said.
A short time later, police found Hardesty and the stolen vehicle near S.W. 49th and Olie. They also found several firearms inside that vehicle.
"Only two of the three people were actually hit by the gunfire," Knight said.
Unfortunately, the first victim, identified as 43-year-old Jessie Marion Myers, died several hours later at a local hospital.
"We don't know what the motive is right now for the shooting because the first one, again, he just simply walked up, shot him, and then eventually killed him, walked inside a convenience store, was acting strange and then shot the store clerk. When he missed, he simply walked out of the store, that was when he shot the female," Knight said.
Hardesty was booked into the Oklahoma County Jail on several charges, including shooting with the intent to kill.