This is an archived article and the information in the article may be outdated. Please look at the time stamp on the story to see when it was last updated.
OKLAHOMA CITY – Police have identified the father and the son injured in the double-shooting in northwest Oklahoma City Tuesday afternoon.
Around 1:40 p.m., police were called to reports of a shooting at the Greenvale apartment complex, near N.W. 10th and Rockwell.
Witnesses said there was a group of men arguing outside the complex when the gunshots rang out.
When officers arrived they located two shooting victims in the parking lot.
Both men were transported to a local hospital to be treated for their injuries.
One of the victims, 20-year-old Mosi Dennis, was treated and released for non-life-threatening injuries.
However, after he was released he was arrested on a previous outstanding warrant for first-degree murder out of Midwest City.
Dennis' father, 37-year-old Mosi Davis, was rushed to the hospital in critical condition.
Officials say Davis is now listed in stable condition and is expected to survive his injuries.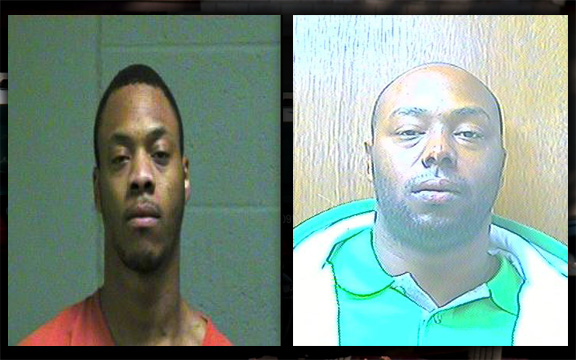 Police don't have any information about the suspects.
However, we do know officials believe multiple people were involved.