This is an archived article and the information in the article may be outdated. Please look at the time stamp on the story to see when it was last updated.
OKLAHOMA CITY - Police are looking for three people who allegedly terrorized a family in the middle of the night, trying to break into their home.
According to the police report, it happened in the middle of the night around 3 a.m.
"I heard a kick at my door and I got up and I looked on the monitor and there were two guys at my door, kicking my door and trying to get in," said one of the victims. She could see the men trying to kick the door in from a surveillance camera kept on the front doorstep.
"I was freaking out, I didn't know what to think," she said.
One man who was wearing brass knuckles is now identified by police as Robert Gathright.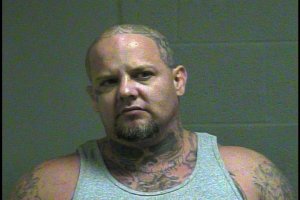 Police are still working to identify the two others involved. One was caught on camera at the front door with Gathright pulling a semi-automatic pistol out of his waistband and cocking it. The other was seen keeping watch on the sidewalk.
"My daughter was there, that`s what the most scary thing was," said one of the victims.
One of those inside were doing their best to keep the armed intruders out by holding the door shut while the others made a panicked call to 911.
The victims said they don't know the two men, or what they wanted.
"Kill us or hurt us, I don't know," she said. "It was just really scary."
The men left in a white four-door car with black wheels and tires. They were gone by the time police arrived.
Now, Gathright is charged with felony attempted burglary.