This is an archived article and the information in the article may be outdated. Please look at the time stamp on the story to see when it was last updated.
STILLWATER, Okla. – A 21-year-old Stillwater man has been charged with first-degree murder in connection to the death of an area college student who, according to police, was nearly decapitated.
Isaiah Zoar Marin, 21,  is accused of using a "long knife or sword" to kill 19-year-old Jacob Andrew Crockett at an apartment in the 400 block of S. Oakdale in Stillwater.
Police say the two men were "acquaintances" and Crockett was attending class at Northern Oklahoma College, but was planning to transfer to OSU.
On Wednesday afternoon, officers say they received a 911 call from Marin, saying he had just killed someone.
According to an arrest affidavit, Marin told police, "I murdered someone."
According to the affidavit, he began "rambling about sacrificing and magic."
Officers found him walking along State Highway 51 in western Stillwater, covered in blood and carrying a knife.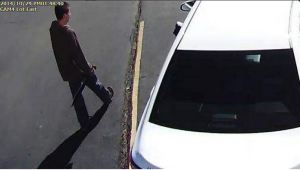 Court records show that after police approached Marin, he said, "I hacked them to death with a machete."
Capt. Randy Dickerson, with the Stillwater Police Department, said Marin confessed to killing Crockett using that weapon.
He says they followed information that Marin gave them, which led them to the apartment on Oakdale.
At this point, the motive for the murder is still unclear.
However, Dickerson said Marin admitted to fantasizing about killing "four or five" people.
As of now, Dickerson says the case is not related to recent beheadings by Islamic extremists and said the case had no religious implications.
At a news conference on Thursday, officials confirmed that Crockett is the son of an Oklahoma Highway Patrol trooper.
However, police say there is no connection linking the victim's family situation with the motive for murder.
Crockett's brother, Jesse, told police Marin is a "heavy drug user" and "religious zealot," according to the affidavit.
Marin's brother, Samuel Marin, told police he and Isaiah were playing a card game and the victim was in the room with them.
The report says Samuel stated Isaiah had been watching YouTube videos related to his Christian beliefs.
During the card game, the affidavit claims Isaiah picked up a large black sword and began swinging it.
Samuel stated he heard a noise "described as the sound of someone getting stabbed. He stated he looked up and saw Jacob stand up and blood gushing from his chest."
Samuel told police that Isaiah was still holding the knife.
At that point, the witness says he ran from the apartment.
He says Isaiah followed him, trying to calm him down and "would explain why he killed Jacob from letters he would write while he was in prison."
Samuel told police Crockett and Isaiah had disagreements in the past.
He said Jacob Crockett and his brother, Jesse, "were practicing witchcraft and Isaiah had strong Christian beliefs."
Marin was arraigned at the Payne County Courthouse on Thursday afternoon.
His bond was denied.
A preliminary hearing conference is set for Dec. 1 at 9 a.m.