This is an archived article and the information in the article may be outdated. Please look at the time stamp on the story to see when it was last updated.
MOORE, Okla. – Police are investigating an officer-involved shooting at a Moore gas station Thursday evening.
Officials responded to the 7-Eleven near S.W. 4th and Telephone Rd. around 8 p.m.
Police say they were attempting to serve a felony warrant on a man, Brian Richardson, and found him at 7Eleven.
When they tried to serve the warrant, police say Richardson produced a knife.
Moore police say at one point during the incident, Richardson was shot an unknown number of times. He then attempted to run from the scene after being shot but was found near the corner at the back of the building.
He was taken to the hospital where he is in serious/stable condition, according to police.
Richardson is currently under investigation by authorities after he was allegedly found with child pornography on his phone.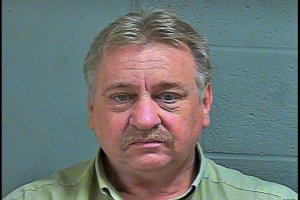 According to court documents, Richardson worked for the Community Action/ Head Start Program and drove "a bus year-round picking children up and dropping them off."
He is also under investigation for indecent exposure involving two young victims.
The officer who fired his weapon has been identified as Lt. Chris Maddocks, a 21 year veteran of the force. He was not injured and is on administrative leave pending the investigation.
Sgt. Jeremy Lewis with the Moore Police Department says officers were wearing their body cams, and will review the footage.