This is an archived article and the information in the article may be outdated. Please look at the time stamp on the story to see when it was last updated.
OKLAHOMA CITY - A man is facing charges for what witnesses are calling a horrifying case of animal abuse.
Witnesses said they saw the man dragging a dog with a choke collar and beating it on Saturday evening near N.W. 36th St. and May Ave. Immediately, the witnesses called police.
"It's pretty brazen, I think, that the suspect was out in public committing this type of cruelty in front of so many people," said Officer Megan Morgan with the Oklahoma City Police Department.
A witness told police the suspect, identified as 40-year-old Lyle Benavides, lifted the dog off the ground with a choke collar and "slammed it on the concrete several times."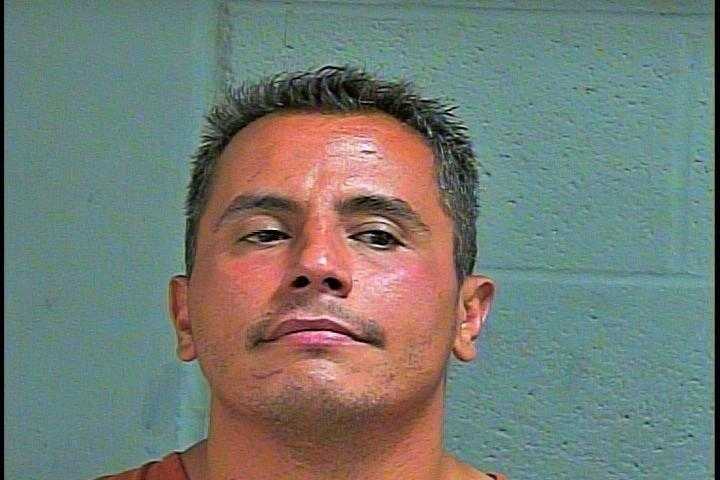 The witness said he was also "punching the dog with his fist in the eyes and on the head."
"When officers located the suspect, they also located the dog, who did have injuries consistent with what the witnesses were saying," Morgan said.
The officer said the dog was cowering down and "appeared to be afraid," adding the suspect had fresh scratch marks on his body.
Benavides told officers he was going for a run, and the dog wouldn't keep up so he was pulling him along.
The dog was taken to Oklahoma City Animal Welfare where officials told us he's doing well and, despite being skittish, should make a full recovery.
"We're thankful that the witnesses stepped up, and called and actually stuck around to speak with officers so that there are witnesses in this case to later testify against this suspect," Morgan said.
The suspect was booked into the Oklahoma County Jail on two counts of animal cruelty charges.
He was on probation for weapons charges in Nevada.
At this point, the dog's owner has not handed over ownership of the dog to the city. If he's convicted, it will be put up for adoption.