This is an archived article and the information in the article may be outdated. Please look at the time stamp on the story to see when it was last updated.
OKLAHOMA CITY – Officials are investigating what caused a man to die after an altercation with police Sunday night.
According to police, officers responded to a disturbance at the Meadow Creek Apartments near SW 59th St. and Walker Ave. around 7 p.m.
Residents of the apartment said they forced a male out of the apartment after he became violent, but that he kicked his way back in.
When officers arrived, they found 47-year-old Darrell Gatewood lying on some broken glass on the floor.
Authorities say he was "bleeding heavily" but would not follow instructions to calm down.
Officers used Oleoresin Capsicum Spray and a taser on Gatewood.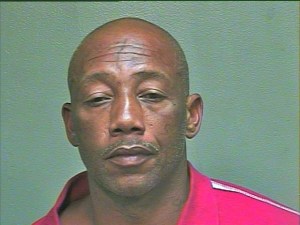 Eventually, they got him under control and placed him in handcuffs.
Shortly after being handcuffed, Gatewood stopped breathing.
Officers immediately removed the handcuffs and administered CPR.
He was transported to the hospital where he was pronounced dead.
His body was taken to the medical examiner's office to determine the exact cause of death.
The three officers involved have been placed on routine administrative leave.
See a mistake? Report a typo here.