This is an archived article and the information in the article may be outdated. Please look at the time stamp on the story to see when it was last updated.
UPDATE: The Cleveland County District Attorney released new information related to the case against 30-year-old Alton Nolen, who is being charged for allegedly beheading a co-worker and stabbing another.
On Tuesday morning, District Attorney Greg Mashburn said the attacks began after Nolen was suspended from work and went home to get a knife before coming back to the business.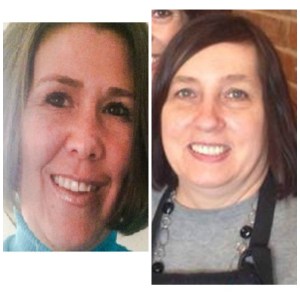 He says Nolen wanted to "get revenge" on the people he thought were responsible for his suspension.
He confirms that it was not a company knife.
Mashburn says Nolen first came across 54-year-old Colleen Hufford and attacked her before finding 43-year-old Traci Johnson.
According to the probable cause affidavit, Nolen "grabbed the first victim from behind and immediately began cutting her across the throat with the large knife, with a back and forth sawing motion. Def. severed the victim's head from her body and then came in contact with the second victim. Def. grabbed the second victim and cut her across the throat and left side of her face with the knife."
Mashburn says Johnson was one of the employees who complained to supervisors about Nolen.
The affidavit says Nolen "openly admitted to 'beheading' the first victim with a knife and cutting and attempting to 'behead' the second victim with the knife."
Click here to read the affidavit on the Oklahoma beheading.
While authorities are still investigating the case, Mashburn says religion may not be the trigger in the case.
He confirmed that Nolen was "using some Arabic terms" during the attack but still says that race could have played a factor.
Mashburn says that Nolen did not like "white people," which was one of the reasons Johnson complained to supervisors.
Mashburn: Altercation with victims had more to do with race than trying to convert employees saying "He did not like white people." @kfor

— Paige Hill (@PaigeinTN) September 30, 2014
He says the target was "not only women" and there were three different people on his mind to attack.
They were all "different races and different genders."
Hufford was not one of those intended targets but was in his way as he came into the building.
However, the district attorney says it is clear that Nolen had an infatuation with beheadings.
While Nolen is currently facing three charges, he could face other charges because he allegedly chased away other employees with the knife who were trying to stop the attack.
Mashburn: There were multiple people trying to stop the attack. He waved them off with the knife. @kfor

— Paige Hill (@PaigeinTN) September 30, 2014
At this time, he says it is "highly likely" that prosecutors will seek the death penalty
Nolen is still at OU Medical Center for treatment of gunshot wounds.
The Moore Police Department says it expects Nolen to be released from the hospital within the next 24 to 48 hours.
OKLAHOMA CITY –  Less than a week after an Oklahoma man went on a deadly rampage inside a Moore food distribution facility, police say the alleged suspect is being charged.
Sgt. Jeremy Lewis, with the Moore Police Department, confirmed that 30-year-old Alton Nolen is conscious at OU Medical Center and would be facing multiple charges on Saturday.
On Tuesday, authorities released more details about those charges.
Around 10:30 a.m. on Tuesday, paperwork was officially accepted by the Cleveland County District Attorney's Office to charge Nolen with first-degree murder, assault and battery with a deadly weapon and assault with a deadly weapon.
On Sept. 25, Nolen is accused of stabbing 54-year-old Colleen Hufford multiple times and beheading her inside the Vaughan Foods distribution center.
After attacking Hufford, Nolen is accused of stabbing 43-year-old Traci Johnson numerous times before being shot by Mark Vaughan, the former CEO of the company and a reserve sheriff's deputy.
The Oklahoma State Medical Examiner determined that Hufford died from decapitation due to "multiple sharp force trauma" to the neck.
Her death was ruled a homicide.
After the attack was stopped, Nolen and Johnson were rushed to OU Medical Center for treatment.
On Saturday, a family member confirmed to NewsChannel 4 that Johnson was released from the hospital.
In a phone conversation, Johnson's grandfather says Johnson is "sore" but doing well.
On Saturday, Sgt. Lewis confirmed that Nolen is awake and would be charged with the attack.
Lewis says Nolen is facing a first-degree murder charge for Hufford's death.
He is also facing assault and battery with a deadly weapon for the attack on Johnson.
In addition to those charges, court documents show he will be charged with an additional count of assault with a deadly weapon.
However, he could also face federal charges.
The FBI has been called in to help in the investigation due to statements made by Nolen's co-workers about his religious background.
On Friday, Lewis said investigators had learned that Nolen was trying to convert several employees to Islam.
Lewis says the FBI is working in conjunction with the Moore Police Department, especially when it comes to the religious aspect of the case.
Click here for complete coverage of the case.