This is an archived article and the information in the article may be outdated. Please look at the time stamp on the story to see when it was last updated.
OKLAHOMA CITY – An apparent hate crime in a southwest Oklahoma City neighborhood has residents raising a lot questions Thursday.
Fire crews found two cars on fire in front of a home on the 9500 block of S.W. 33rd St. at about 2 a.m.
Officials said they found graffiti with ethnic slurs on the garage.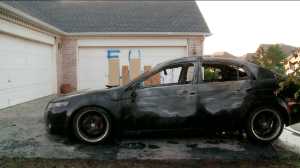 Residents in the neighborhood said it is a very quiet, active and diverse place to live which is why hearing about a possible hate crime near their home comes as a shock.
"This never happens in here," neighbor Greg Anderson said. "We've got quite an eclectic neighborhood. We have all different races here and everyone gets along fine."
Greg Andersen has lived in this neighborhood off of 33rd St. and Morgan Rd. since 1993.
Anderson said he was surprised to see the commotion next door and to hear cops are taking a deeper look into two early morning car fires, as well as explicit racial slurs spray painted onto his neighbor's home.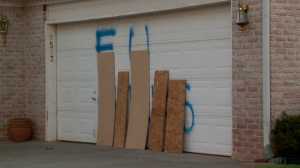 "There are specific criterias set up by the FBI before you can deem a crime a 'hate crime,'" OKC Police Capt. Dexter Nelson said. "This will be looked into to see if it meets those criteria. On its face value, it looks like it does."
Andersen said he felt the urge to see the damage up close and stressed the damaging actions are unacceptable.
"I think it's disgusting," he said. "I think it's uncalled for in this day of age. They're good people."
Good people who make up part of a large family of residents and this incident is damaging the tight-knit community Andersen said he's grown to love and protect.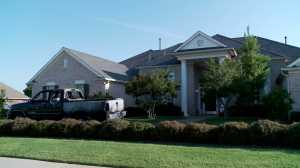 "It wasn't my personal property here but it hurts the whole neighborhood," he said. "I don't think it holds well for our reputation."
Although some property suffered severe damage, no one was injured in this incident.
Residents said they hope something like this never happens again.
Officials are searching for suspects.
Possible charges include arson, vandalism as well as hate crime charges.