This is an archived article and the information in the article may be outdated. Please look at the time stamp on the story to see when it was last updated.
UPDATE 8:31 a.m. – Officials said the missing El Reno girls have been found Friday morning.
Authorities said the girls' father was supposed to bring them home before midnight but never did.
The father does not have custody of 4-year-old Olivia Yvette-Estelle Silva and 11-year-old Cionna Laray Garcia.
The girls were found safe Friday morning.
EL RENO, Okla. – Police are searching for two cousins and the family member who was last seen with the girls.
Olivia Yvette-Estelle Silva, 4, and Cionna Laray Garcia, 11, did not return home after a trip to a movie theater. Authorities said Saul Silva, the non-custodial father of Olivia and uncle to Cionna, picked the girls up Thursday and said he would bring them home before midnight.
The girls' mothers reported them missing about 1:15 a.m. Friday.
"As of this time, the children have not been returned home and their whereabouts are unknown," El Reno police wrote in a press release.
Saul Silva was last driving a yellow van with a decal of the words "Tank Co." on the sides. Police say he may also be driving a white GMC or Chevrolet truck. He is described as Hispanic, about 5 feet 3 inches tall and 156 pounds. He has the words "Delma" and "Olivia" tattooed on his upper right arm.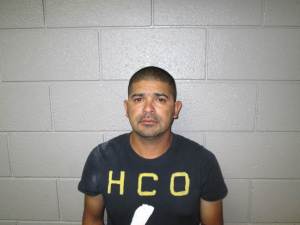 Olivia was last wearing a read sweater with Santa Clause on it, blue jeans and a gray coat. She has brown eyes and hair and is 4 feet 4 inches tall, weighing 42 pounds.
Police describe Cionna as five feet tall and 75 pounds. She has long black hair and brown eyes. She was last wearing a blue "Darlington" sweatshirt, purple jeans and a pink jacket.
Anyone with information should contact El Reno Police at 405-262-2121 or their local police department.