This is an archived article and the information in the article may be outdated. Please look at the time stamp on the story to see when it was last updated.
UPDATE: Ellis County Lieutenant James Saulter said the suspects involved in the deadly Texas shootout did not have ID on them but match the description of the Oklahoma suspects.

The truck the runaway Pottawatomie County teen was driving has been found in Mayperal, Texas in Ellis County near Dallas.
Officials confirmed his truck was involved in a deadly shootout at a home in a rural part of Ellis County.
The truck did have rifles, shotguns and handguns in it.
Authorities have not confirmed if 17-year-old Kenneth Andrew Chaffin was involved. 
MORE: Details on Texas shootout from out sister station, KXAS.
Texas officials said the shootout started as a home invasion attempt.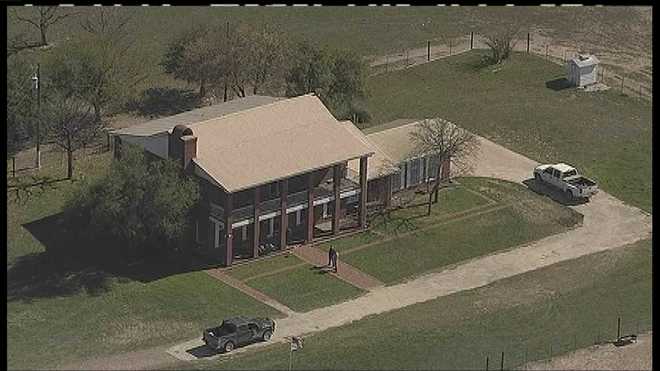 A woman home alone said she saw two men trying to break in.
They said she called her husband who was just arriving home.
He ran into the house, grabbed a gun and exchanged a significant amount of gunfire with the suspects. 
Officials said the husband shot one of the suspects who was dead at the scene but that his death may have been "self-inflicted."
They said the other suspect sped from the scene but was found dead across the street in the truck. 
Texas authorities said he may have also shot himself. 
Lt. Saulter said they do not believe the suspects and the victims knew each other.
MCLOUD, Okla. - Police have just released the teen's name and photo who they said is considered armed and dangerous.
They are searching for 17-year-old Kenneth Andrew Chaffin from Bethel Acres and have a warrant out for his arrest.
Authorities said the teen broke into his parents' room and stole:
9 handguns
6 rifles
2 shotguns
1,500 to 2,000 rounds of ammunition
Authorities said he also stole his father's 1991 red Ford Ranger pickup truck with Oklahoma tag 680-HSQ.
Lawmen said they believe this young man may be in the Bethany or Midwest City area.
If you see him, they ask you immediately call 911.