This is an archived article and the information in the article may be outdated. Please look at the time stamp on the story to see when it was last updated.
ARMADA, Mich. (WJBK) – Authorities say they are searching for suspects in the murder of a 14-year-old girl.
According to WJBK, April Millsap was murdered while walking her dog, Penny, on Thursday night.
Her dog eventually alerted joggers to her body, which was found just 15 feet from a walking trail.
Officers say the dog stayed over April, wandering back and forth to path, looking for help.
Police released a sketch of a man, who they say may be connected to the crime.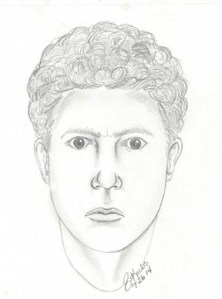 Also, officers are looking into a mysterious text message that was sent from April's phone the night she died.
Authorities say the message was sent to April's boyfriend, saying she may be abducted.
"We don't know who sent this text message. We know the text message came from her phone, but we don't know if the killer sent the message, if April sent the message, if she was walking with a friend that sent the message, "said Michigan State Police Lt. Michael Shaw.
 Click here to watch the video from WJBK.