This is an archived article and the information in the article may be outdated. Please look at the time stamp on the story to see when it was last updated.
CHICKASHA, Okla. – Authorities in Grady County say three teenagers have been arrested for allegedly breaking into an Oklahoma church.
On June 30, officials with the Chickasha Police Department say someone broke into the First Assembly of God Church, located in the 3300 block of S. 16th St.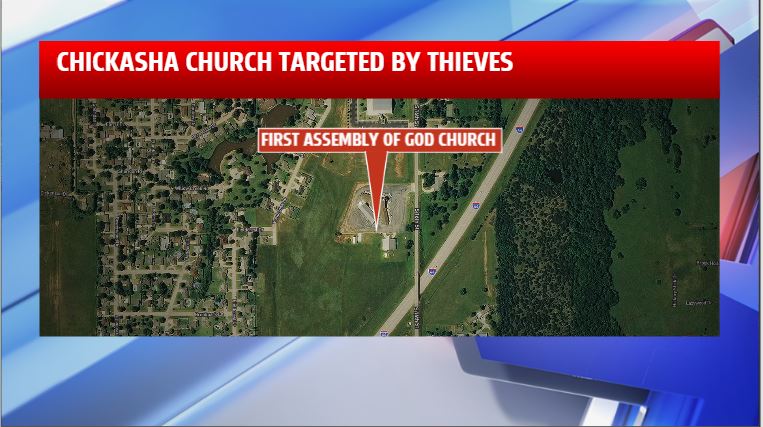 After breaking into the church, investigators say the vandals "maliciously caused thousands of dollars' worth of damage to the church." In addition to damaging the church, the alleged suspects also stole several electronics.
At this point, officials say it is going to take a while to return the church to normal operations.
Investigators with the Chickasha Police Department developed several leads regarding an auto burglary, and soon realized the same suspects were connected to the break-in at the church.
Officers were able to recover some of the stolen property at two different locations in Chickasha.
Authorities say a 15-year-old boy, a 17-year-old boy and 18-year-old Clayton Grigg were arrested on complaints of second-degree burglary, injuring a house of worship and concealing stolen property.