This is an archived article and the information in the article may be outdated. Please look at the time stamp on the story to see when it was last updated.
OKLAHOMA CITY – President Trump is nominating an Oklahoma Supreme Court justice and a Tulsa lawyer to federal judgeships.
On Tuesday, Trump nominated Judge Patrick Wyrick as a U.S. district judge for the western district of Oklahoma. Wyrick was named to the state Supreme Court in February 2017 after six years as solicitor general in the Oklahoma attorney general's office where he represented the state in various cases before the U.S. and Oklahoma supreme courts as well as other courts.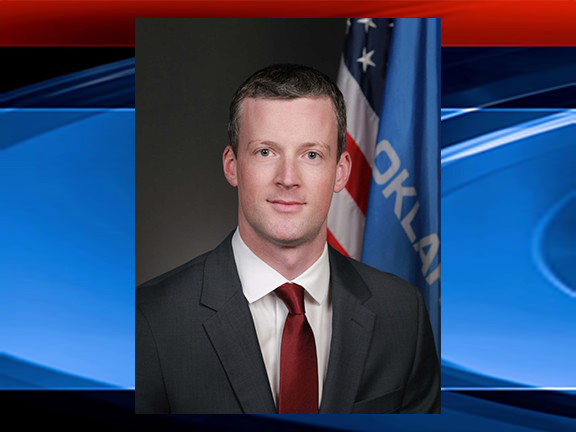 In the past, Wyrick was highly criticized when he was nominated for a position with the Oklahoma Supreme Court. 
Wyrick made headlines in 2016 when he was taken to task by U.S. Supreme Court Justice Sonia Sotomayor while the Court looked into Oklahoma's lethal injection drug.
"I- I have a real problem with whatever you're reading, because I'm going to have to go back to the article. I am substantially disturbed that in your brief you made factual statements that were not supported by the cited– of those sources and in fact directly contradicted. I'm going to give you just three small examples among many I found. So nothing you say or read to me am I going to believe, frankly, until I see it with my own eyes the context, okay?" Justice Sotomayor said.
One month later, Wyrick sent a letter to the Supreme Court, saying he accidentally cited a letter from the Texas Department of Corrections. However, he had told the Court that the letter came from the Oklahoma Department of Corrections.
The ACLU also filed a lawsuit against Wyrick on behalf of people in his district in southeast Oklahoma. The organization says he doesn't meet the residency requirements because he doesn't live there.
"Justice Wyrick voted under his address in Cleveland County in March 2016. What that means is it's impossible for him to then claim 'I was really a bona fide resident of another place,'" ACLU of Oklahoma Legal Director Brady Henderson said in 2017.
However, the Oklahoma Supreme Court dismissed that lawsuit last year.
Trump also nominated attorney John O'Connor as district judge for courts in the eastern, northern and western districts of the state.
O'Connor is a shareholder in the Tulsa-based law firm Hall Estill and is a member of the Oklahoma State University-Tulsa board of trustees.
Both nominations must be approved by the U.S. Senate.