This is an archived article and the information in the article may be outdated. Please look at the time stamp on the story to see when it was last updated.
OKLAHOMA CITY – The Oklahoma City Energy soccer team may have a new home stadium in the future.
According to our partners at OKCTalk, plans have been submitted to build a soccer stadium as part of the Chisholm Creek development on the south side of Memorial Road, between Pennsylvania and Western Ave.
OKCTalk reports that it appears as though the proposed stadium would be able to hold between 5,000 and 10,000 soccer fans with stands on all four sides of the stadium.
In addition to the stadium, the plans call for a small office building, controlled entry gates at each corner of the property, drink stands, restroom buildings, a video scoreboard, press box, ticket booth, VIP parking and a removable stage at the south end of the field.
The site plan also designates two different options for a food truck park.
The planning application describes a "multisport and entertainment complex in order to accommodate team sports such as soccer, rugby, track and field and concert events."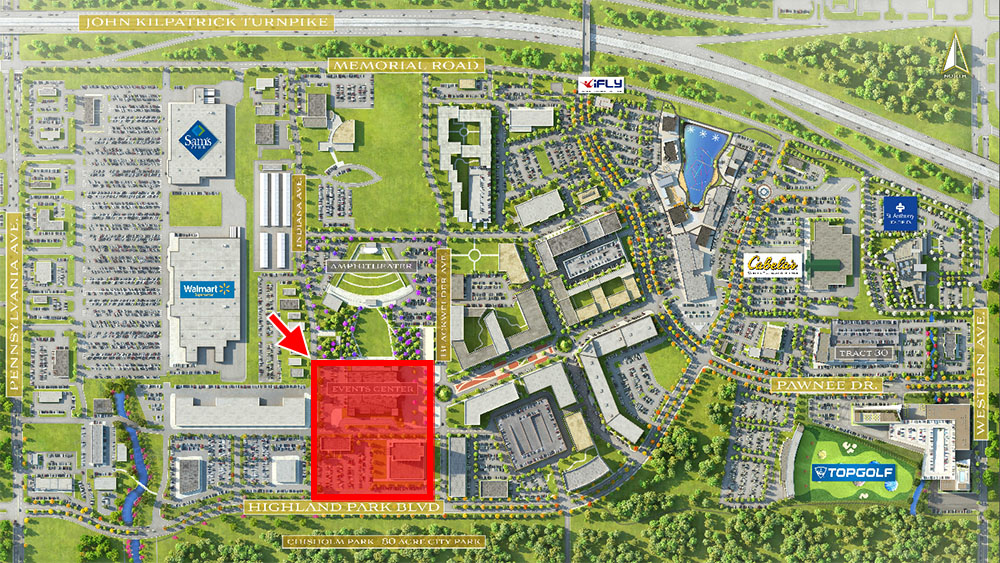 There is talk the stadium would be the new home for the Oklahoma City Energy after the team spent the past couple of seasons at Taft Stadium.