This is an archived article and the information in the article may be outdated. Please look at the time stamp on the story to see when it was last updated.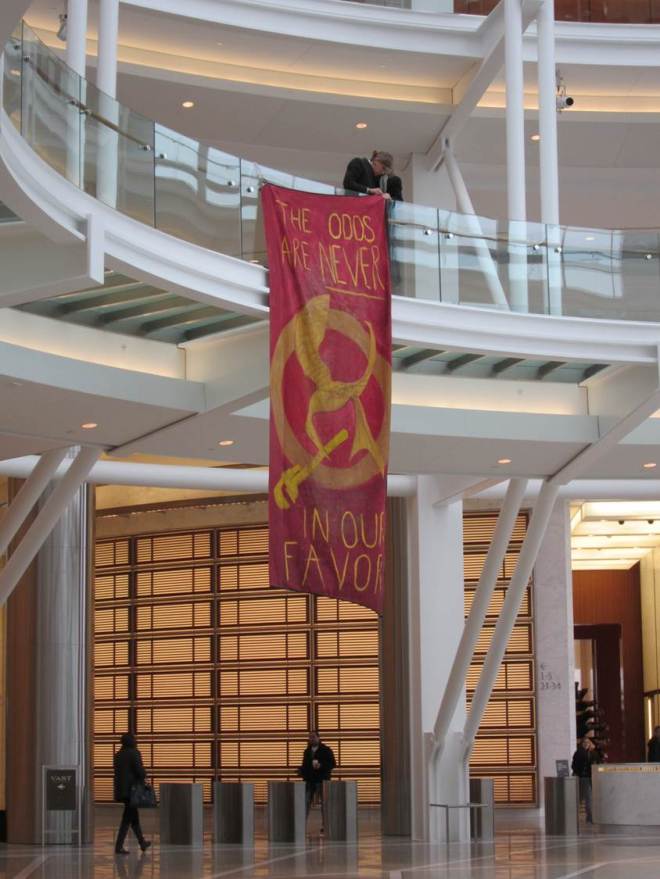 UPDATE: The names of those arrested have been released.
Moriah Stephenson and Stefan Warner have been arrested for Terrorism Hoax, Trespassing and Disorderly Conduct.
Cory Mathis and Caroline McNally have been arrested for Trespassing and Disorderly Conduct.
UPDATE: Officials have opened the streets around the Devon Tower after anti-fracking groups staged a protest Friday morning.
OKLAHOMA CITY – Protesters have staged a mock oil spill outside the Devon Tower downtown Friday morning.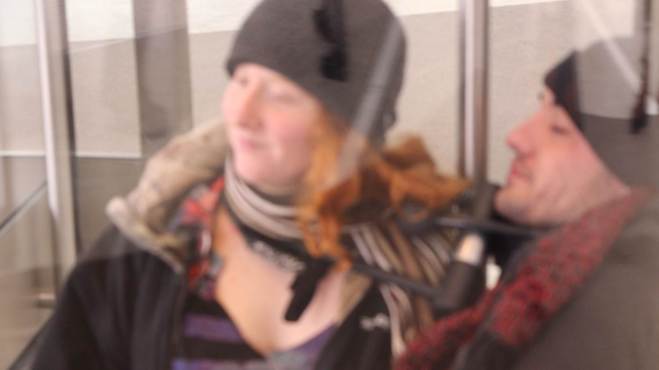 Police are on scene where Cross Timbers Earth First and the Great Plains Tar Sands Resistance are protesting the extraction of tar sands.
Group members put up a Hunger Games-like banner inside the Devon Tower.
They have also chained themselves to the revolving doors.
Witnesses said protesters were also carrying signs showing devastating oil spills.
Authorities are asking drivers to avoid the area.
According to OkEnergyToday.com, protesters are chanting "No Devon, no tar sands, no destruction of native lands."
[protected-iframe id="7c7a3ff291108026ed81ae0766471ddd-29519643-20541861″ info="//instagram.com/p/h3lNUoxTzE/embed/" width="612″ height="710″ frameborder="0″ scrolling="no"]