This is an archived article and the information in the article may be outdated. Please look at the time stamp on the story to see when it was last updated.
OKLAHOMA CITY – After surviving a traumatic experience, a sweet puppy has found a new home.
Authorities say it all started when a resident in the 1600 block of S.W. 28th St. in Oklahoma City heard a puppy crying in their yard and discovered the dog.
"It's terrible," Kaylee Doonkeen, who found the dog, told KFOR. "He looked like his ears were folded back."
Animal welfare workers responded to the home and realized that the puppy's ears had been cut off at the scalp.
They rushed the puppy, whom they have named Rocky, to the veterinarian for treatment.
"Our vet seems to think he's going to be fine," said Animal Welfare superintendent Jon Gary. "He'll never have ears. Eventually, the fur will kind of grow over it, but it didn't affect his hearing."
Gary said there's a lot of animal cruelty in Oklahoma City, but this case is unique.
"We've had some cruelty cases where the dog had a bad cropping of their ears but, in this case, someone intentionally removed the entire ear, and we typically don't see something like that," Gary said.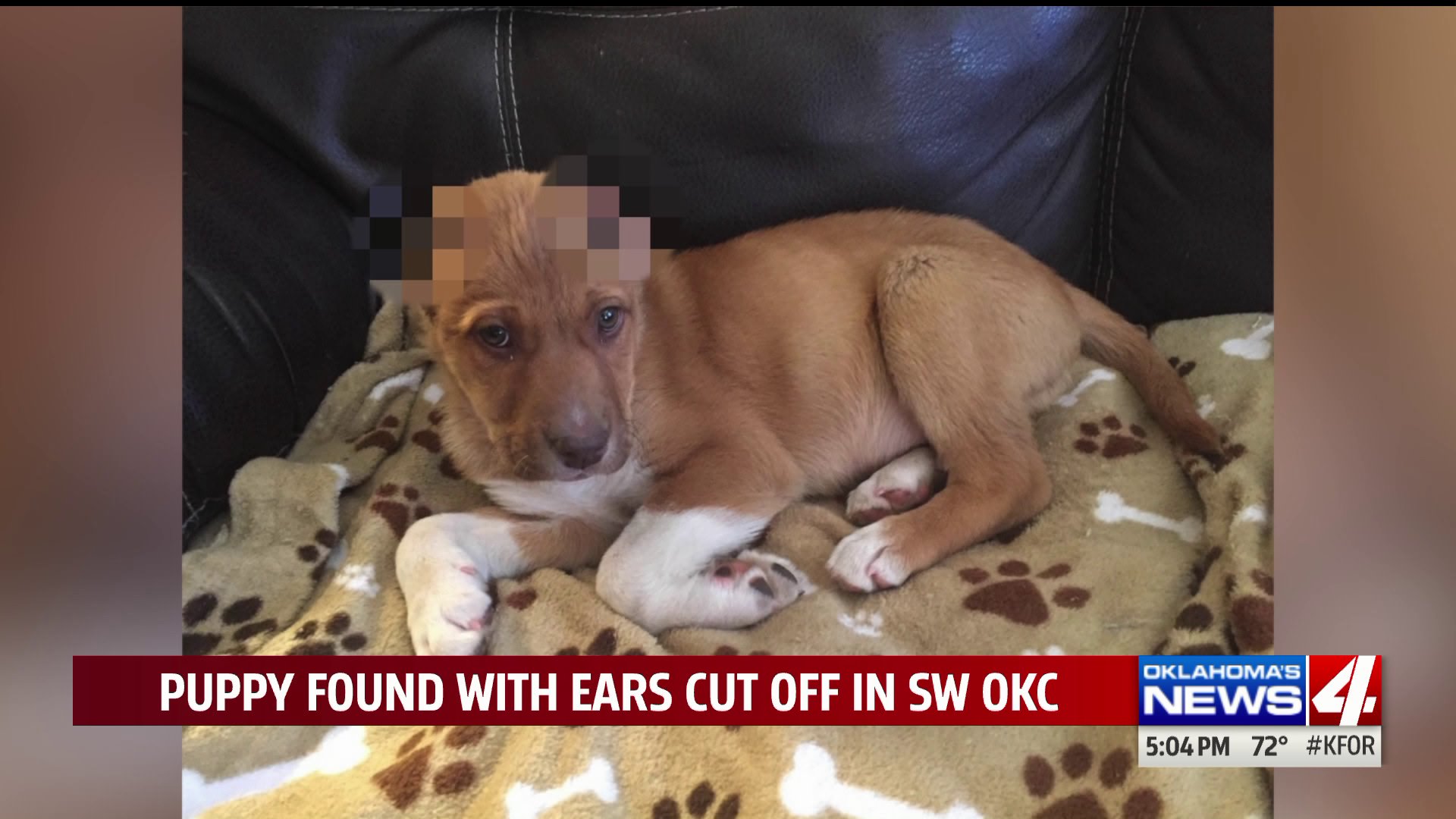 After airing his story, workers at Oklahoma City Animal Welfare say they received dozens of calls regarding Rocky.
"I've gotten at least 50, 60 calls," Lyne Huffman said. "And, that's not just me."
Now, it seems like Rocky will start a new chapter of his life.
On Sunday, officials with Oklahoma City Animal Welfare say Rocky will be adopted by a family who has been selected to be his forever home.
While Rocky's story has a happy ending, investigators are still searching for the person responsible for cutting off his ears.
"We need to know," Huffman said, "That way, there might be other animals out there we can save prior to being in Rocky's shape."
PETA is now offering a $5,000 reward for information leading to the arrest and conviction on cruelty to animals charges of the person or persons responsible.
Anyone with information that could help find the person responsible can call Animal Welfare at 405-297-3117.