This is an archived article and the information in the article may be outdated. Please look at the time stamp on the story to see when it was last updated.
PURCELL, Okla. – Investigators in McClain County believe they have located a vehicle that hopped a curb and hit an Oklahoma teenager.
Rafael Garcia-Andrade, 13, was walking back from buying fireworks around 9 p.m. on July 3rd when he was struck by a pickup truck that hopped the curb, according to his sister.
"From what we're told, he was walking and he turned back maybe and saw the car was jumping the curb to hit him, so he pushed his friend out of the way and obviously he got hit," said Kasey Winn, Garcia-Andrade's sister. "He was walking on the sidewalk, doing what he should have been doing and somebody popped up on the curb."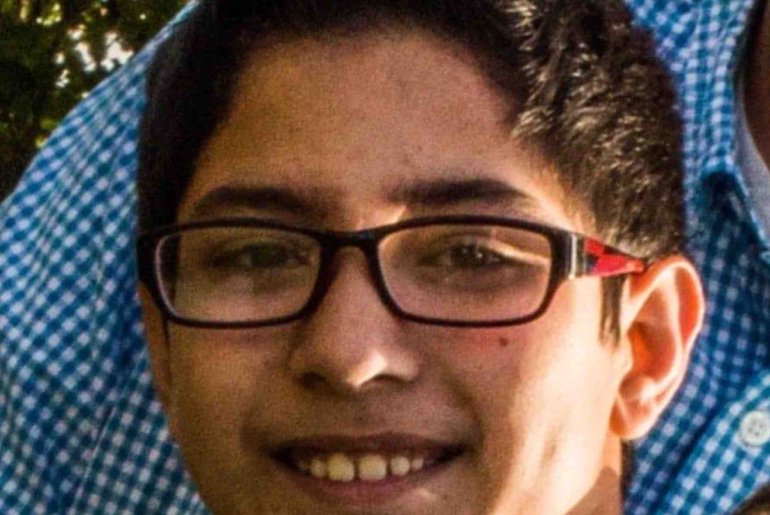 The driver never stopped and fled the scene.
"Why didn't they stop to see what happened?" Winn asked. "I don't know if they were intoxicated or not, but you know you hit something when you hit it. I want to find who did it. Even if it was an accident, please just come forward and say 'I did it.'"
Garcia-Andrade was rushed to a nearby hospital, where he was declared brain dead, family members tell NewsChannel 4.
Sadly, he died from his injuries early Wednesday morning.
Now, police in Purcell may have a lead.
On Wednesday, authorities announced that they were looking for a 2004-2007 Chevrolet 3/4 ton four-door pickup truck. It is pewter in color with a chrome or silver-colored toolbox in the bed.
It was last seen pulling a black gooseneck flatbed trailer that was loaded with a green John Deere tractor with a front bucket attached.

Authorities told KFOR that they have located the truck.
At this time, no arrests have been made.
Officials are still investigating.
If you have any information on the accident, call the Purcell Police Department at (405) 527-4600.