This is an archived article and the information in the article may be outdated. Please look at the time stamp on the story to see when it was last updated.
OKLAHOMA CITY (KFOR) – As showers moved into the metro on Saturday morning, the rain caused many issues for drivers across the metro.
Around 10:30 a.m. on Saturday, emergency crews were called to an injury accident along I-35 and I-40.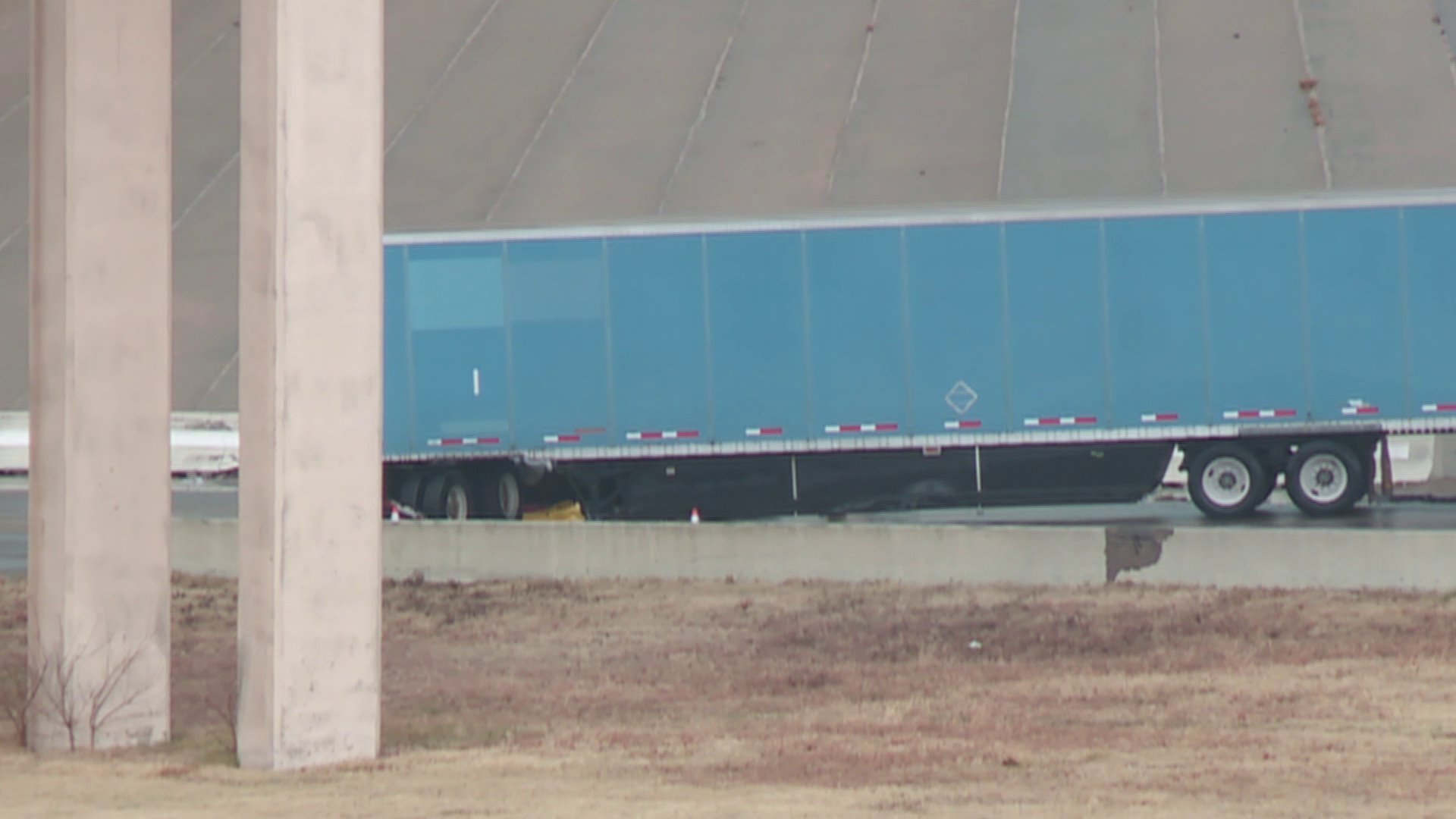 The Fort Smith Junction was closed for about two hours as Hazmat crews worked to clean up the fuel spill.
Crews were then called to another accident involving a semi-truck along I-44 near Airport Rd.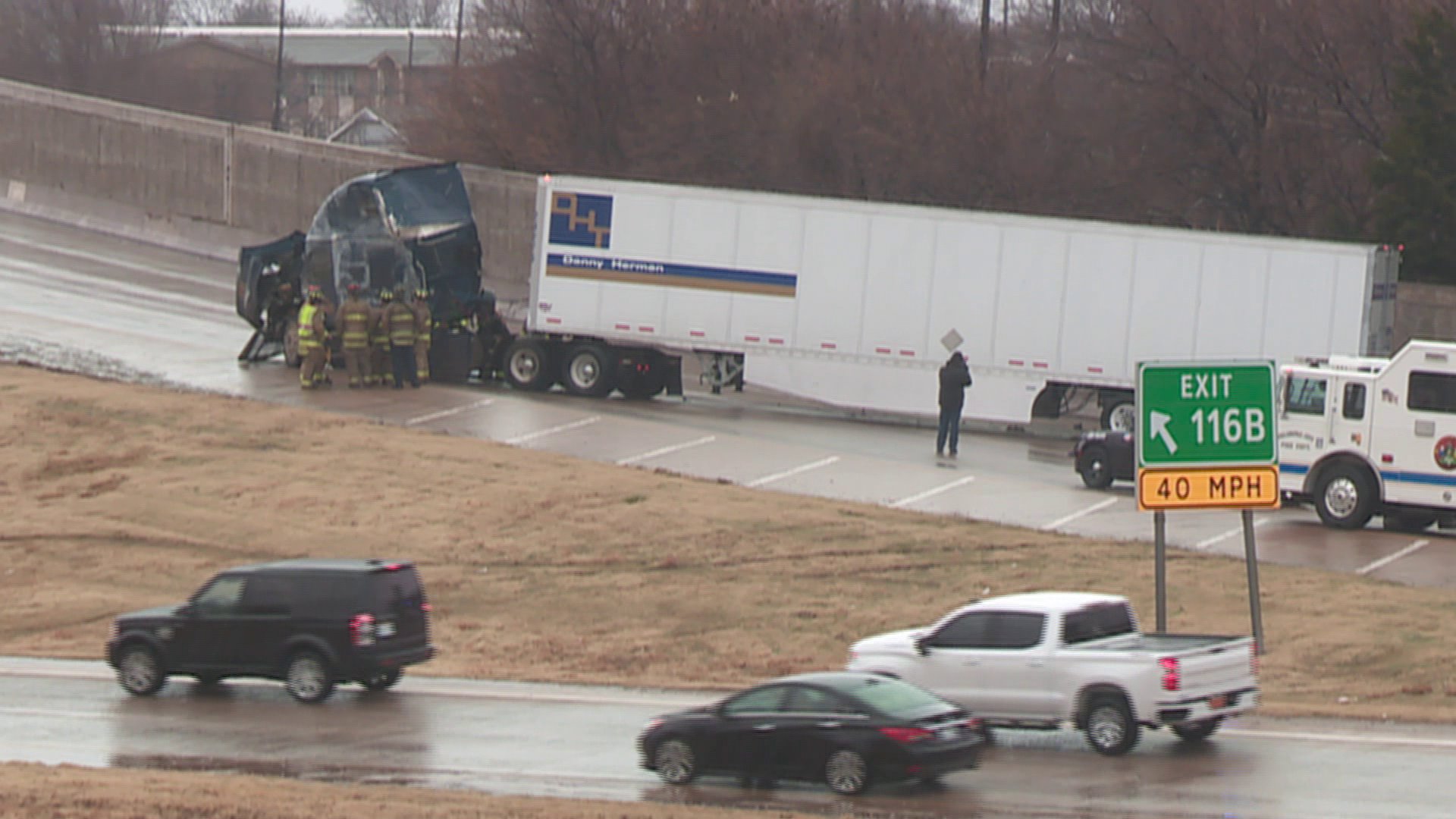 Around 12:30 p.m. on Saturday, authorities say a semi-truck became jackknifed, causing all lanes of I-44 to detour onto Airport Rd. The road was had to be closed for about four hours.