This is an archived article and the information in the article may be outdated. Please look at the time stamp on the story to see when it was last updated.
OKLAHOMA CITY – As the state continues to see temperatures below normal, Oklahoma has also experienced some rainfall during the normally dry summer months.
Last week, several parts of western Oklahoma were considered to be under extreme drought.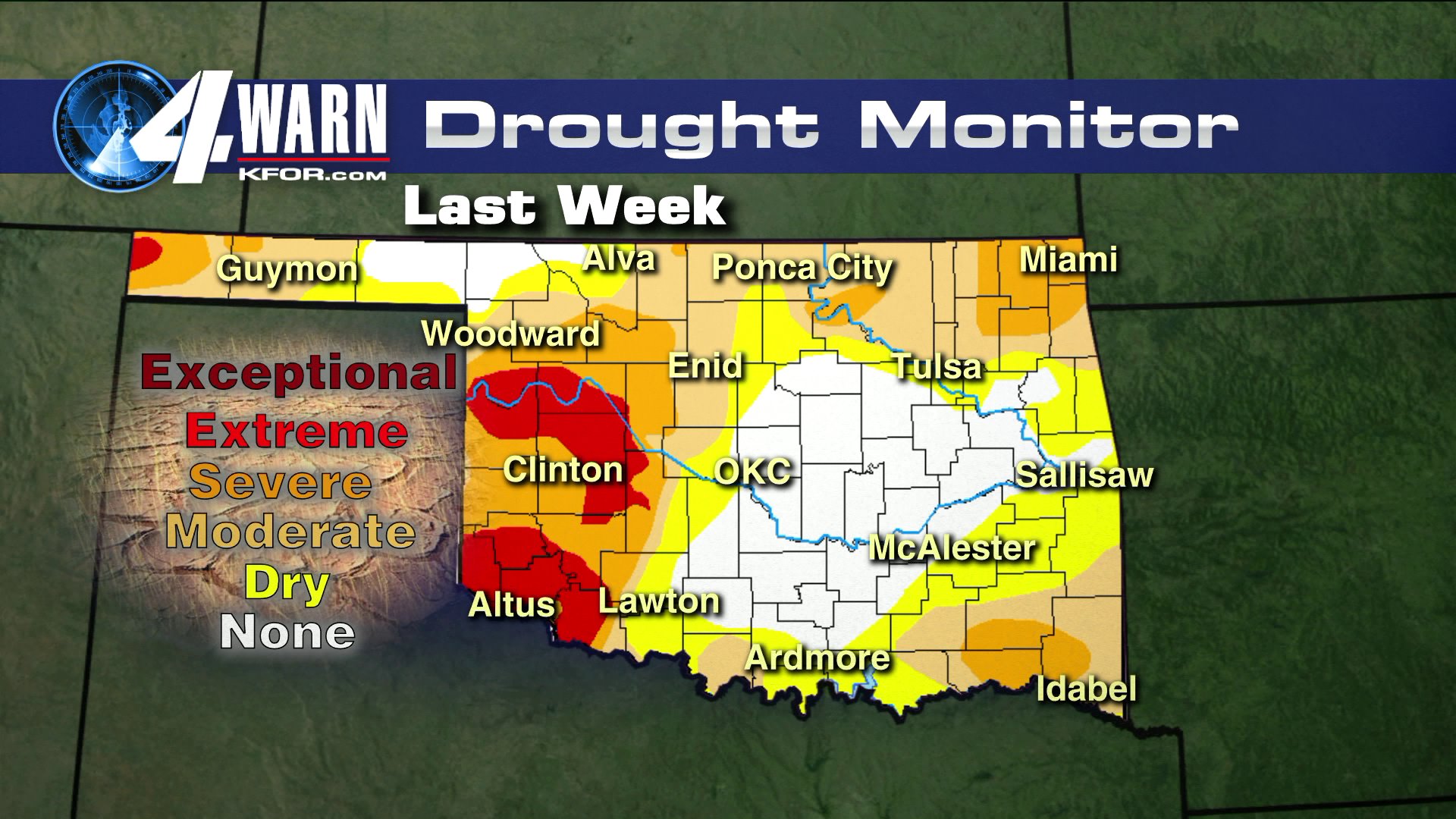 After recent rainfall, some of those areas dropped to the severe category, especially around the Clinton area. The U.S. Drought Monitor also says that the area near Woodward has fallen into the moderate category.
 However, it isn't all good news.
It appears that eastern Oklahoma is now feeling the effects of the drought, as the areas near Idabel and Miami climbed into the extreme category.