This is an archived article and the information in the article may be outdated. Please look at the time stamp on the story to see when it was last updated.
QUINTON, Okla. – Officials are still searching for five workers who have not been accounted for since a drilling rig exploded in Pittsburg County.
Around 9 a.m. Monday, emergency crews were called to an explosion at a well site about four miles southwest of Quinton.
Authorities say there were 22 workers on the well site, which was being drilled by Houston-based Patterson-UTI Energy.
A total of 17 workers were able to escape the explosion and ensuing fire.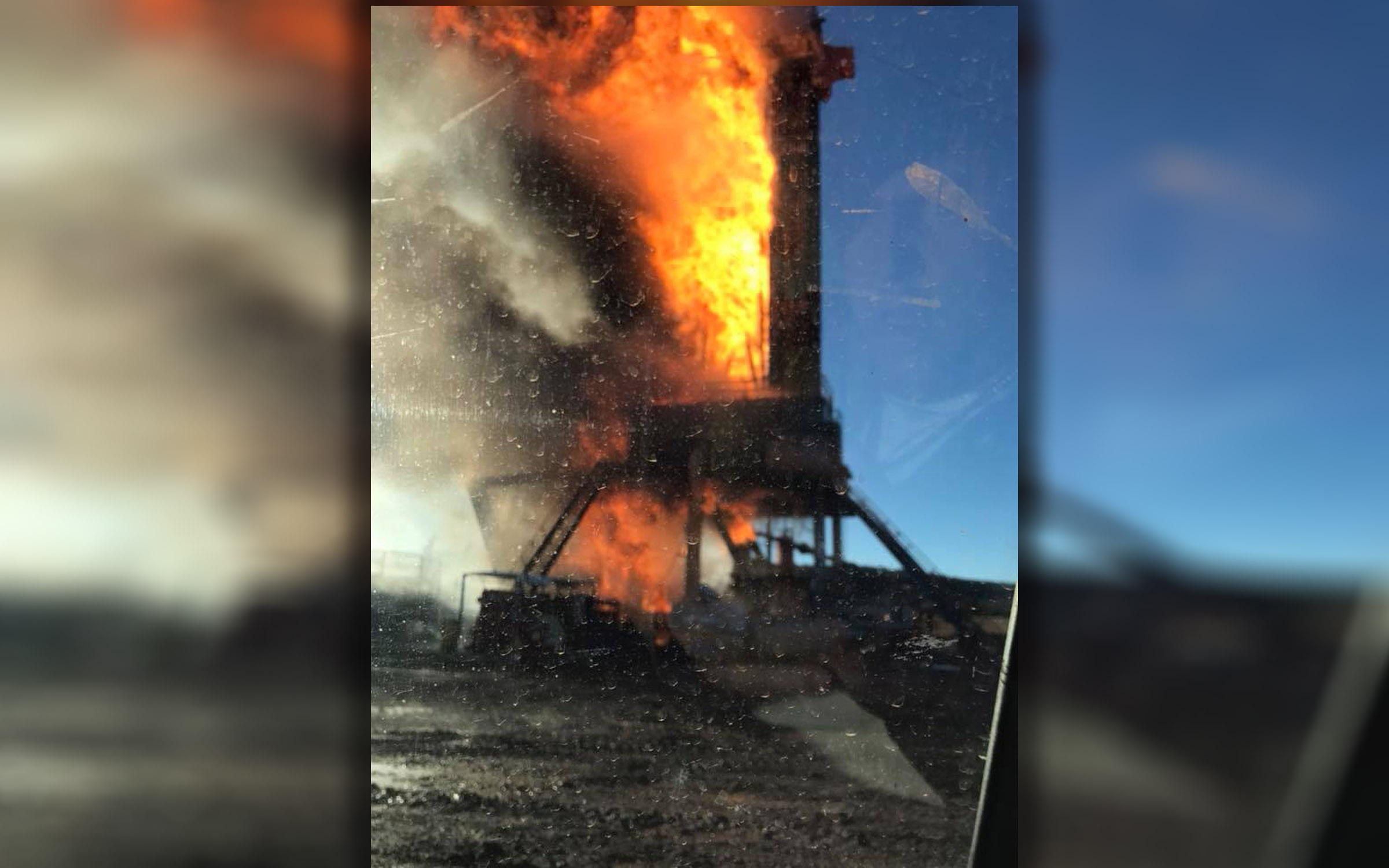 One person was flown by helicopter to a Tulsa hospital with burn injuries. However five others were still missing Monday evening.
"We have searched the surrounding area and have not found anybody at this time," said Kevin Enloe, the emergency management director for Pittsburg County. "We're not going to release the names at this time."
"The drilling company and the other companies that were on location, or had employees and staff on location, they are handling that and reaching out to those employees families," he said.
Monday evening Patterson-UTI confirmed three of its employees were among the missing.
"We've reached out to their families and are providing support during this difficult time," said Patterson-UTI Energy President & CEO Andy Hendricks in a statement.  "At this moment, no one knows with certainty what happened and it would be unwise to speculate. Well control experts and emergency responders are on site and we will conduct a thorough investigation when the incident is fully contained. We will provide updates as more facts are known."
The explosion, and ensuing fire, burned for several hours.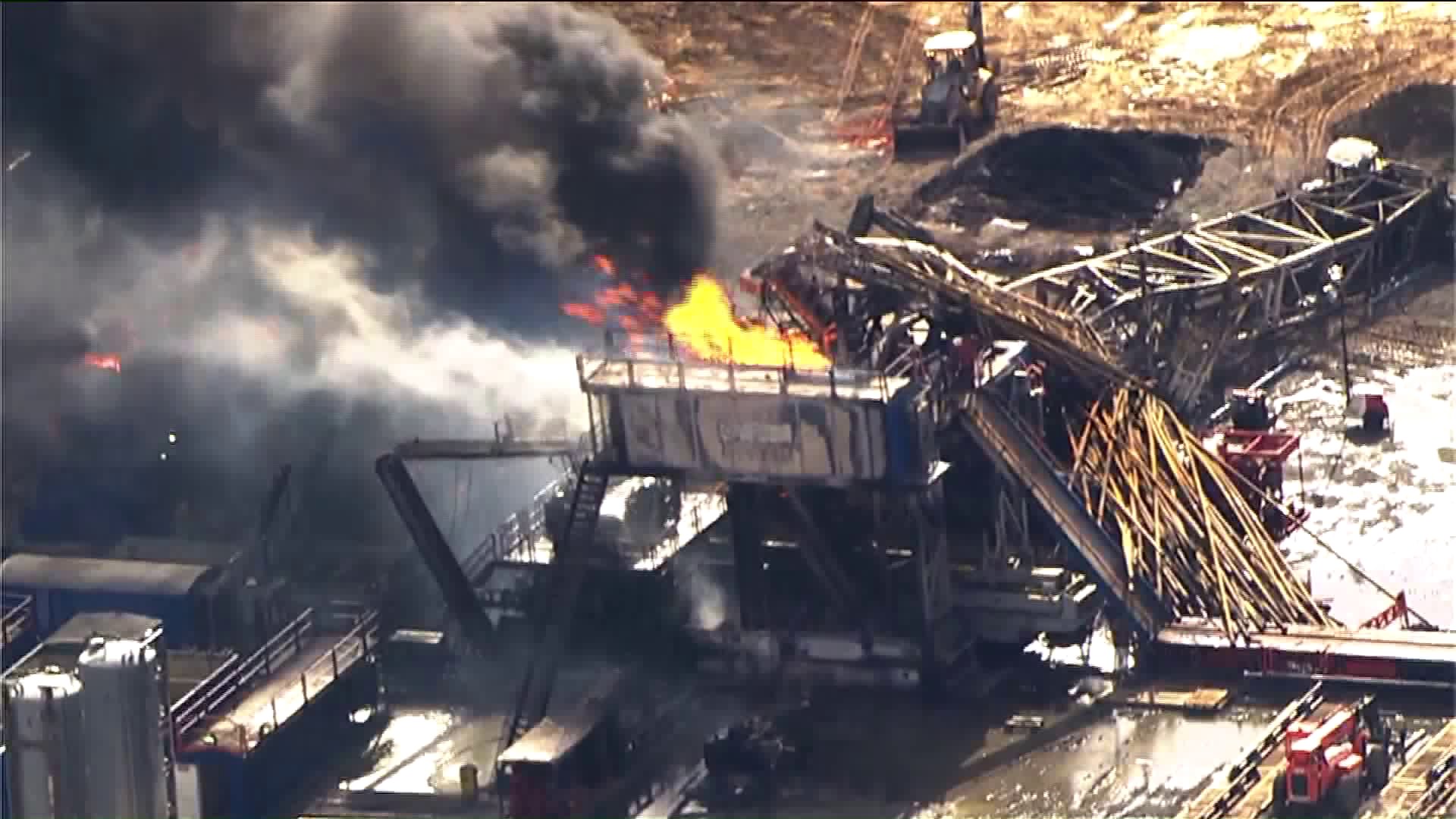 Tuesday morning, officials released more information on the explosion.
At a news conference, officials said the five workers remain missing, adding they are now looking at this as a recovery mission instead of a rescue mission.
The workers that remain unaccounted for have been identified as Josh Ray, 35, Matthew Smith, 29, Cody Risk, 26, Parker Waldridge, 60, and Roger Cunningham, 55.
Officials said Ray is from Fort Worth, Smith is from McAlester, Risk is from Wellington, Colo., Waldridge is from Crescent, and Cunningham is from Seminole.
Next-of-kin has been notified.
Sheriff Chris Morris said it was a tough call to place.
"I think you can imagine they're not doing well. That's not a good day for no law enforcement officer likes to do that, giving a notification like that especially with the unknown of the situation and the family not knowing feeling empty on where their loved ones are at this times. It's just a tough situation and of course they're not doing good," Morris said.
Officials said Ray, Smith, and Risk worked for Patterson-UTI Energy.
The medical examiner's office has been called to the scene.